"About 10 months ago I met a guy who used to build places out of recycled stuff: containers, fences, and all kinds of construction left overs. I was doing a talk in my neighborhood about self construction for skateboarding applications, showing some work I'd done and some photos from the digging job at Arenys de Munt before fucking bu$$ynes stepped on that place.
Anyways… At the end of the reunion, David from Straddle 3 asked me some questions about how to build a low cost skatepark in their home town of Arbucies, Girona.
I told them that it would be cool to design it with the local kids and also build it with their help and labor. David came up with the recycled container idea and also other materials and started the rolling stone…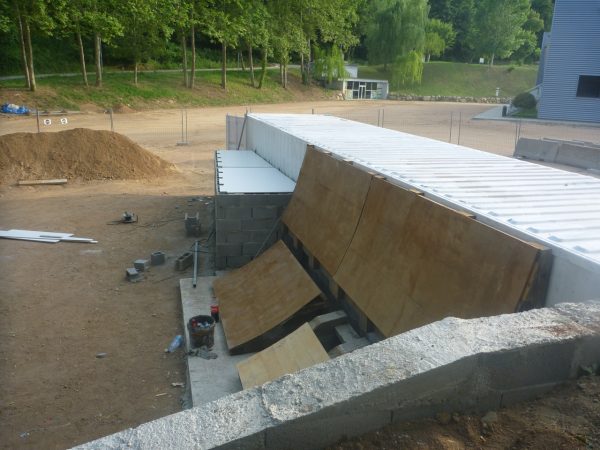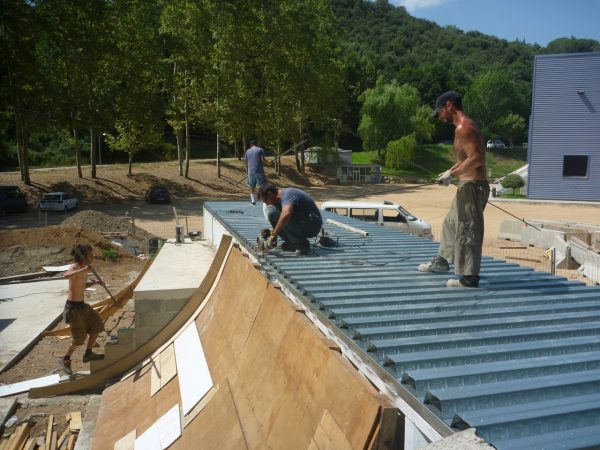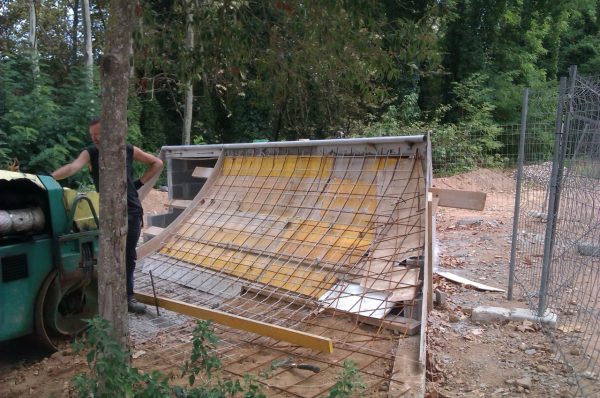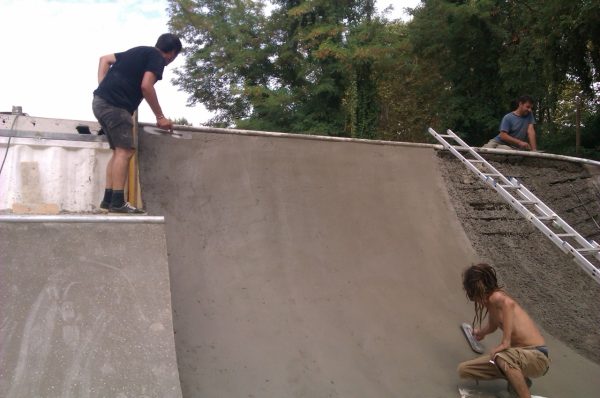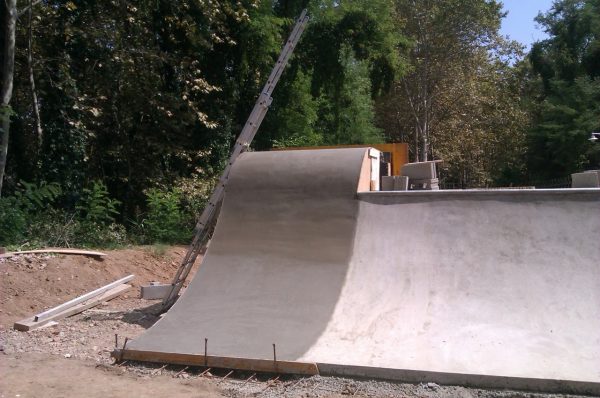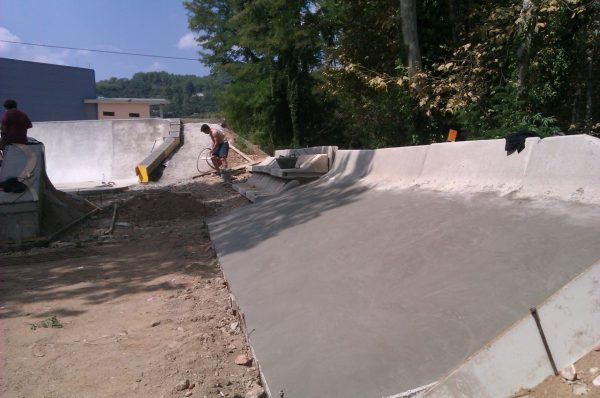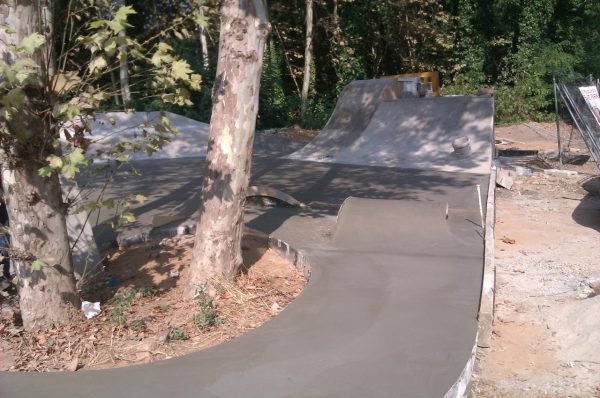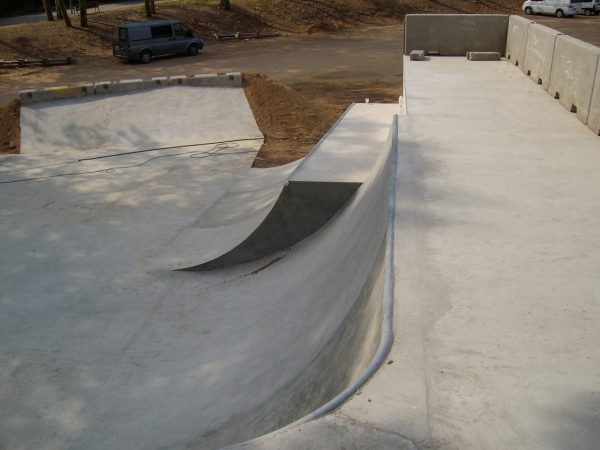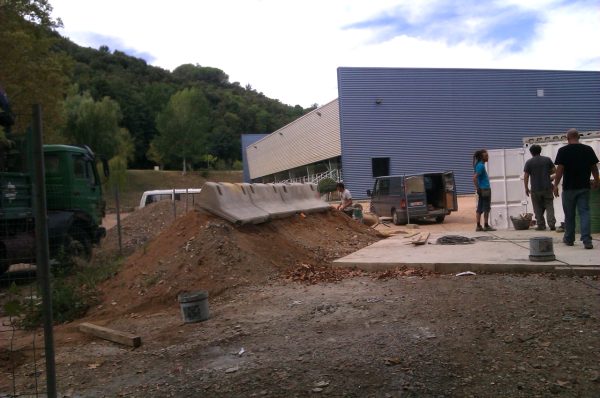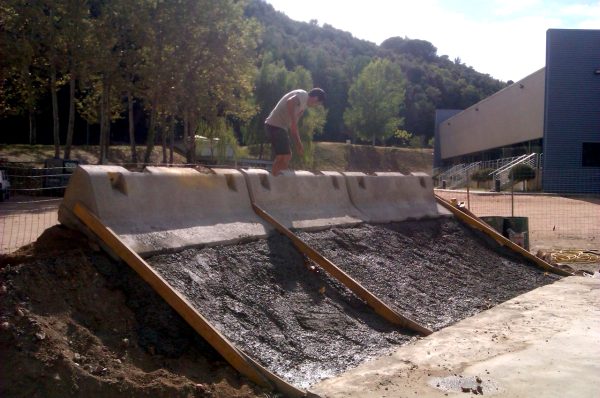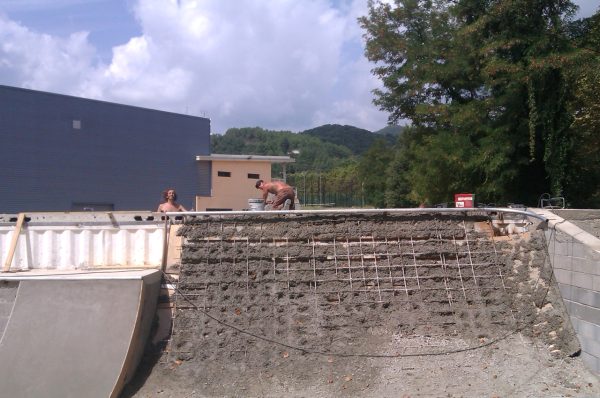 After several months raising money and brain washing politicians to get a public place where we could plant the park, we got the starting gun. A couple months of moving dirt, rocks and concrete for foundations and finishing followed. We happened to get pretty lucky that we could get some free left over jersey barriers and rebar from a closed road works. (Thank you guys for all that material and transport, we really appreciate).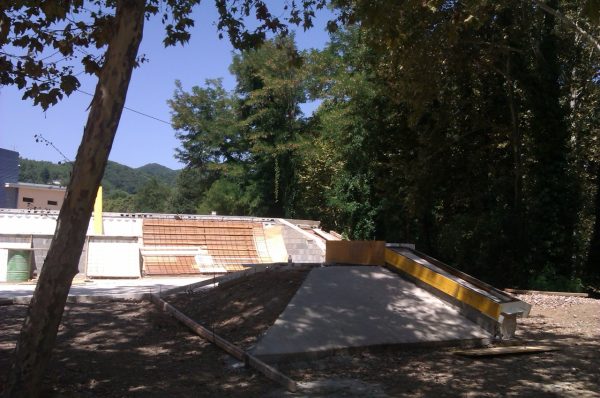 The rest of the story was pretty much sweat and troweling throughout August. Last September, we finished the obstacles. And now it is time to skate it!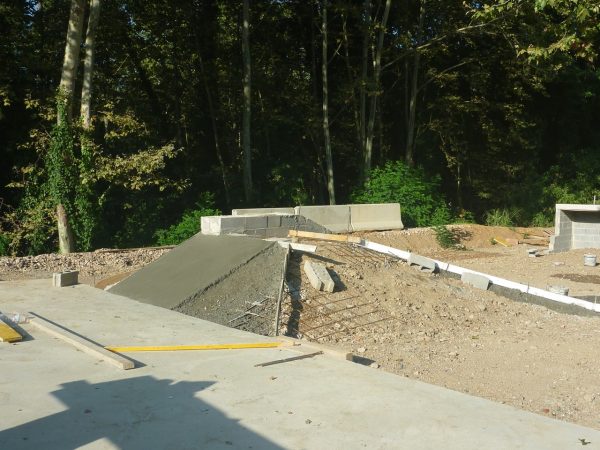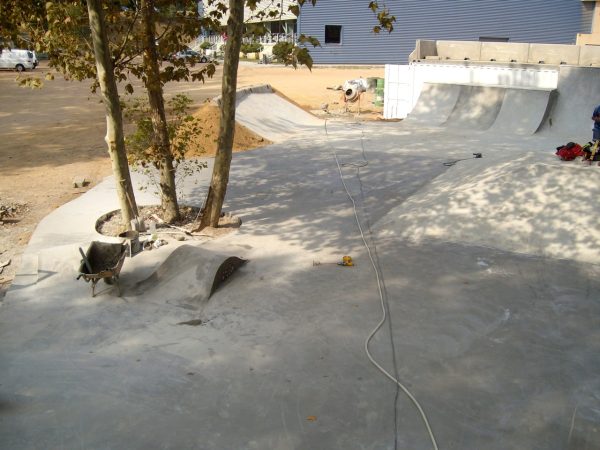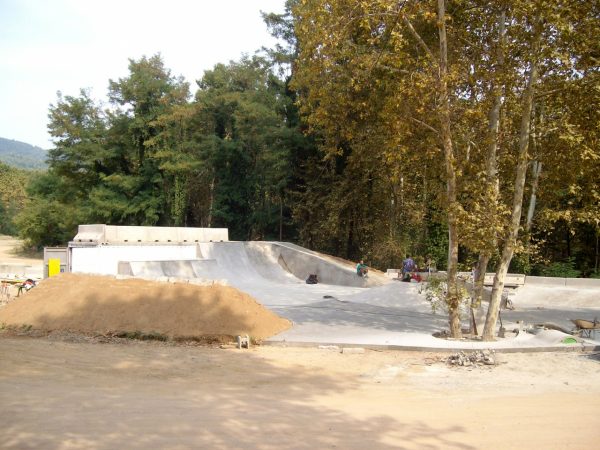 Thanks to Straddle3 team for doing what you guys do and all the helpers for coming in the weekends; to Alex for keeping it all on video, and also to Micky for being such a good work compañero with and with out beers and every one that made us feel at home during the construction." – Sergi Arenas.