"After finishing THE BEAST this fall, for all of us it was as clear as a backside air that we needed a winter residence to pass this cold, ugly swiss winter. So please say hello to THE BEAUTY!
As we had finished the first building step, THE BEAUTY was ready for her first action filled night. A "MOTÖRHEAD ONLY" playlist, a bucket full of cheap, heated red wine and a good crew of friends was all we needed for an epic session." – Nicolas Büchi
Color photos above by Nicholas Büchi.
B&W photos below by Christoph Spiess.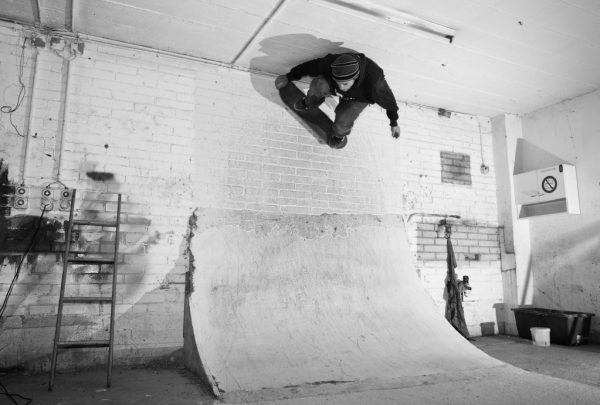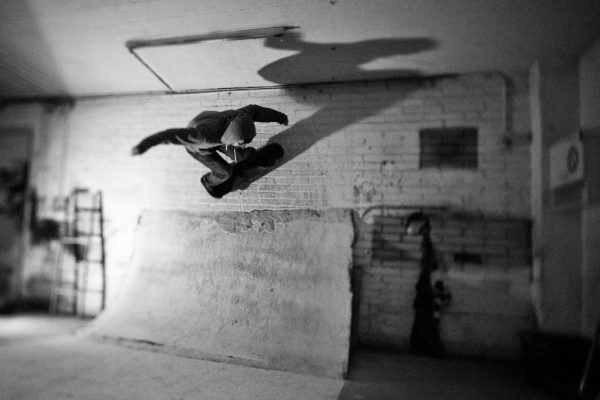 Check out SEPTEMBER WHEELS for more Swiss D.I.Y. and more….
Issue #4 of Confusion Magazine features September Wheels road trip from Switzerland to Austria, Slovenia, Croatia and Italy. You might want to get yourself a subscription!