Santa Coloma de Farnés is a litte town in the middle of the forest in Girona, it's a crazy spot with a lot of volcanoes that aren't active right now…  
There are a bunch of old abandoned farm houses in the area. Some hippies from the town decided to start to live in one of the farm houses and started making activities in the house for the kids, like football, basketball, bmx, climbing, etc. I don't know exactly why, but they also decided to build something to skate.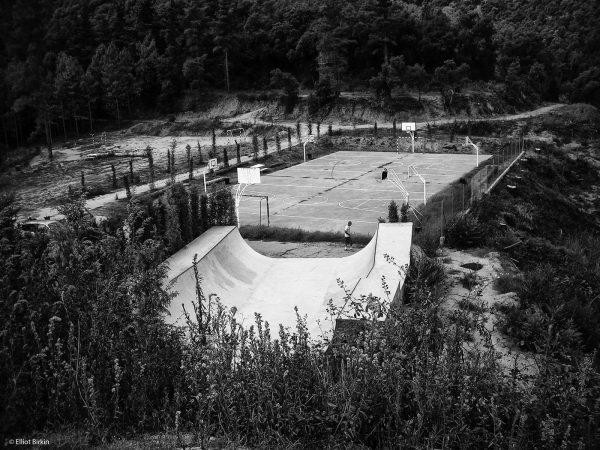 It was at that time (I don't know and don't care the reason) they contacted a skate school from Barcelona and then the school contacted my friend Juan from Algorta.
My friend, with an other crew from the house start to build the ramp but they had some problems and Juan left back to Algorta and the school called me every day asking me for help. I was at that time at my father's house in the next town of Vidreres and I decide to go there and check what was going on.
When I arrived it was just the skeleton of the ramp with nothing going on and the situation was:
not so much money
no good worker
no tools
bad weather
one week to finish
and me super busy in this time
All that = fuck off. Then I called my friend Victor, one of the guys who helped me to build Guineueta (Barcelona)

. He doesnt want to come there because the situation looks like a hell…  and it was like that.
Victor doesn't skate but is a good friend from my neighborhood and he finally came to help me. I wasn't motivated to do this but around my father's house there is no ramp to skate and the hippies from the house were really nice guys and they have the idea, with a good feeling, to do something for the little skater kids and I felt I needed to help these guys, so me and my friend, with the help of the boyfriend of one of the hippies started to finish that fucking miniramp, and now it is there!!!
Words: Jose Noro
Photos: Elliot Birkin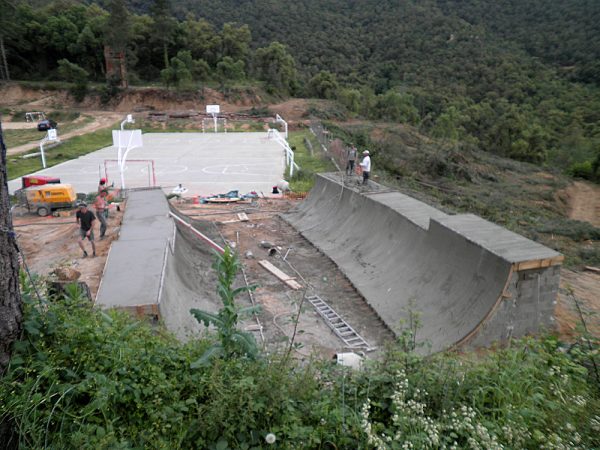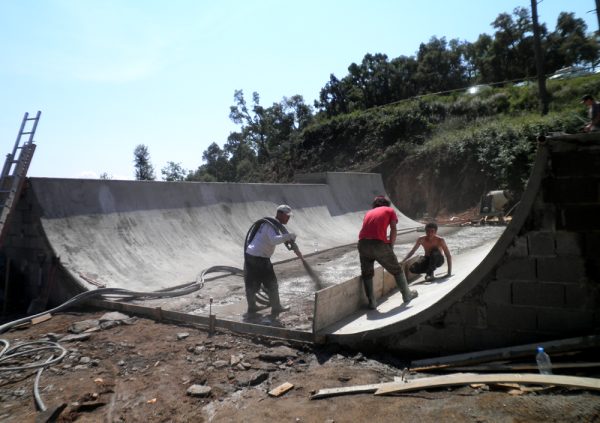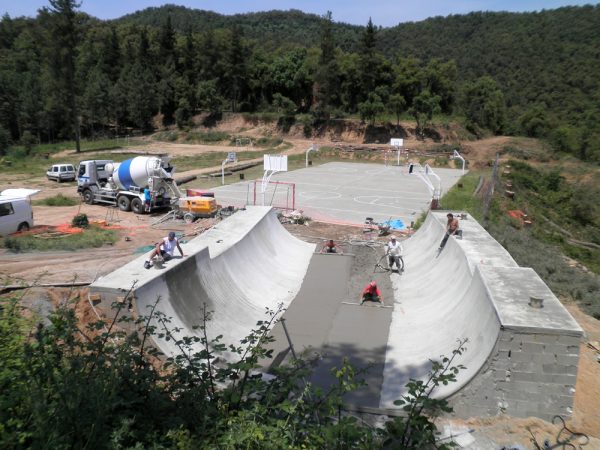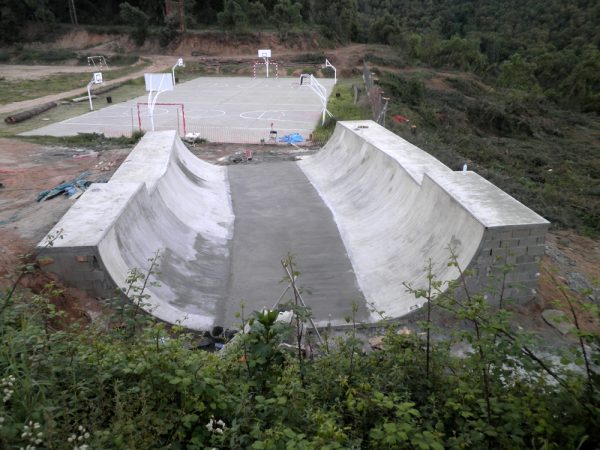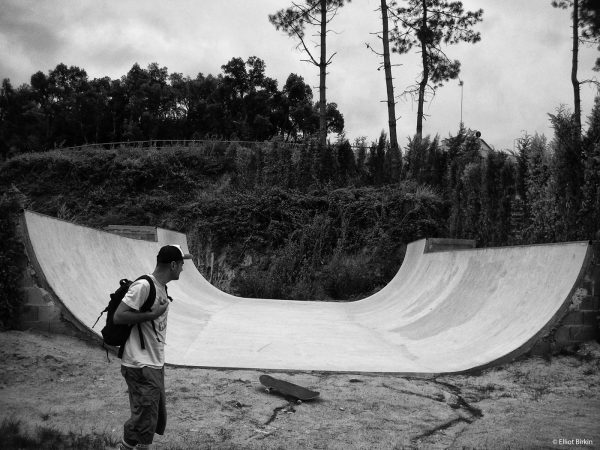 All skate action photos and b&w ramp photo above by Elliot Birkin: