RVCA A1: Designs for a plywood bowl in the Kerameikos area of Athens, Greece.
Designed by Zachos Varfis Kerameikos is an area in central Athens and embodies a lot of the issues that define Athens today as it struggles to bridge it's traditional and contemporary identity.

It features highly visible drug use and prostitution as well as a vibrant arts culture making it a grizzly patchwork of poverty, vice and art openings. The local architecture is an eclectic mix of old neoclassical and 70's apartment buildings, all covered with characteristic Athens grime.
The bowl was commissioned for an urban garden where the bowl and a bar would be located around the site's existing trees. The bowl surface was modeled in 3D generating components for digital fabrication. These would be pre-cut and assembled on site. The bowl structure would be visible from the garden and the street doubling as an oversized sculpture. The design features a deep 3.10m section (with 30cm of vert) connected with a waterfall to a shallower 1.8m section.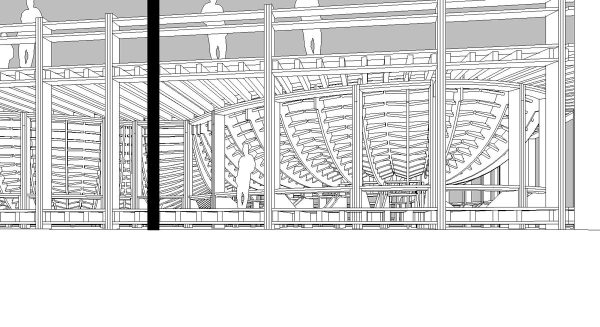 The designs were presented as part of the RVCA A1 Show held in Athens in May 2012.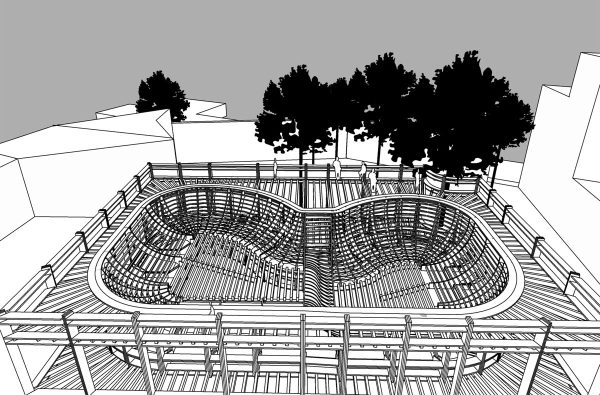 www.zachosvarfis.com
www.facebook.com/pages/Zachos-Varfis-Architecture/130480763799464?notif_t=page_new_likes