The 2nd issue of CONFUSION "international skateboard" Magazine is now available!

100 pages, offset print, on matt paper. A5/half mag size. Now in technicolor.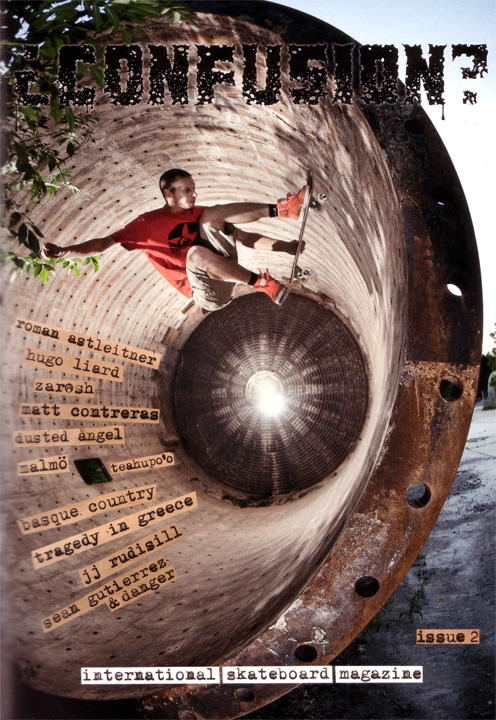 Issue #2 features:
Zarosh  (USA)
Roman Astleitner (Austria)
Matt Contreras (USA)
Hugo Liard (France)
Shota Kikuchi (Japan)
Sean Gutierrez / Danger (USA)
Wataru/Suge (Japan)
And on-location features from:
Basque Country
Greece
Hamburg DIY
Malmö, Sweden
Tahiti
and of course much MORE!!!….
SUBSCRIBE NOW to receive ISSUE #2, hot off the press.
Subscribe to Confusion Magazine or buy t-shirts, mesh hats, or back issues at: http://confusionmagazine.bigcartel.com/
Confusion Magazine represents the anti-corporate, underground, DIY international skate scene and culture; the under represented, not the over promoted. Additionally focusing on non-commercial music, hardcore surfing, and twisted art. Available at hardcore skate shops around the world.
SUPPORT NON-CORPORATE MEDIA!
SUPPORT CONFUSION MAGAZINE !