Through early to mid October 2010 I was a traveling gardener in the big ol' USA. During my time in St. Louis, Missouri, I stumbled on this beauty.

– words + polaroids by whip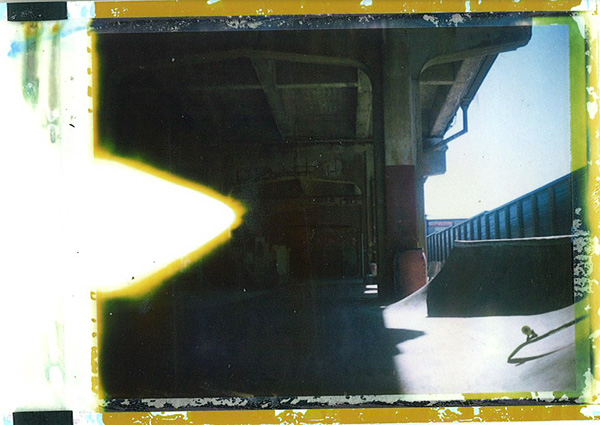 You can't help but admire people that make something out of nothing. The Kingshighway Skatepark is just that… a good blend of tight, gnarly stuff and fun, twiddling around stuff all built under a bridge and tucked away nicely from nearby roads. There is a rad bar up across the train tracks that does a sweet-ass cheeseburger and pint of Shalfly. Lots of pool coping, lots of tight transitions… There's all manner of different jersey barriers concreted in at different angles. I counted about 30… if you like 'em tight and wonky, come to St Louis, buy a t-shirt, donate materials and skate like a nutter.
[click images below to see larger versions]


Thanks to Bryan for help and directions..
kingshighwayskateboarding.blogspot.com