After a surf holiday in Ghana in the winter of 2010, Michael offered to buy a piece of land in Paradise village in Busua (west Ghana coast). The dream of "Miche" opening his own hostel would become a reality and he was determined to build Ghana's first skate spot in this plot.
Article by Jens Bengtsson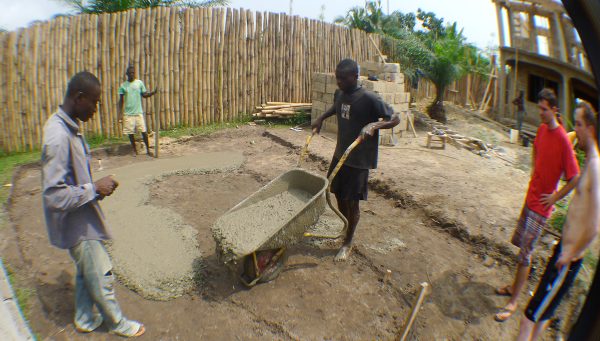 Having persuaded the local chieftain with a large bottle of spirits, the contract which states he can lease the land for 99 years was signed. Construction could begin. Miche then contacted his buddies in Sweden that were not slow to join. Jens Bengtsson, Petter Ingelhammar, Michael Hallgren and Michelle Larsson, the lack of construction knowledge was no obstacle, they simply called Magnus Ljungdell, who runs the company Supercoast and is a real fox when it comes to anything skejtrelaterade (skate related). He jumped on the project directly with the words: "of course we are going to build a Bowl in West Africa." Said and done. The project would take three and a half weeks but after some complications, it was a few days shorter.
We took a few different flight itineraries to get down to Africa – some over Madrid and a few stopped over in London. Everybody would come down to Paradise on New Years' Eve but the flights from London were postponed so it was a grey London nyårshimmel (New Year's sky) for all except Peter and Bob waiting in the Ghana's capital Accra.
Petter and Koffe pull up on a najs (New Years's) skate session punctuated by a bunch of soldiers who were not so amused at seeing two pale Swedes skating on African soil. Between the threats of arrest  "christmas-gifts" were mentioned several times. Even though the presents in the form of dollar bills were distributed they were still not satisfied. That's when Petter promised he would fix something with one of his military's brother in the British army. How the hell was he going to make that happen? But Petter promised a lot and said he would keep his promise and even gave his phone number so they could keep in touch…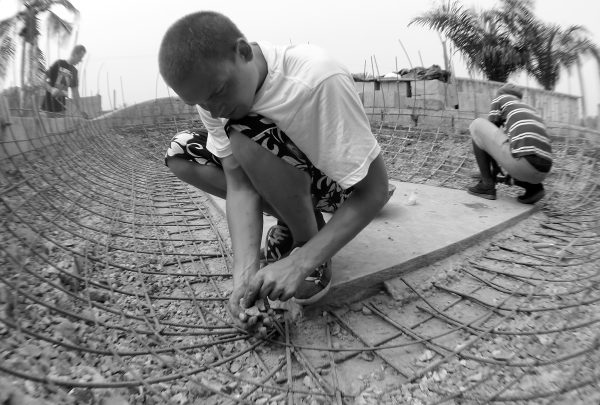 In the beginning of 2011, finally everyone involved and took a cold under the African sun and looked at the site that would become Ghana's first skatepark. How was the whole situation?
Poolbygget (Pool construction) was financed by Miche who based his hostel on the same site. All boards, shoes, clothes and stuff we gathered together through friends and acquaintances. We had with us a fifteen boards and approximately 25 pairs of shoes and a helmet.
Have you received any feedback so far, are kids skating it or is Miche sipping umbrella drinks in the pool now?
Yes. Magnus has been down again and spent his holidays there. Kids are skateboarding a lot in the bowl and also some tourists have found it there. It did not take long before it was clear you could see the talent among people who have never seen a skateboard before. I traveled back again in the beginning of 2013 with my friend Oscar. I was surprised what good condition the concrete was in after two years under the strong African sun. Kids skating and doing well in the bowl. Even Miche had been back in Busua this spring and got the kids together for a competition.
Any good stories from the trip?
A funny incident was when me and Magnus just added the last concrete on the bottom of the bowl and would be finished with the day's work. So crazy tired and sweaty. Then we heard a crash from the bushes and a large rooster came flying out and put five large footprints in the concrete. Then we just had to start again!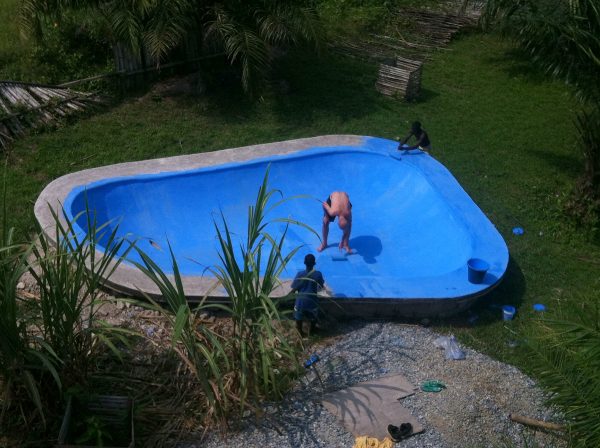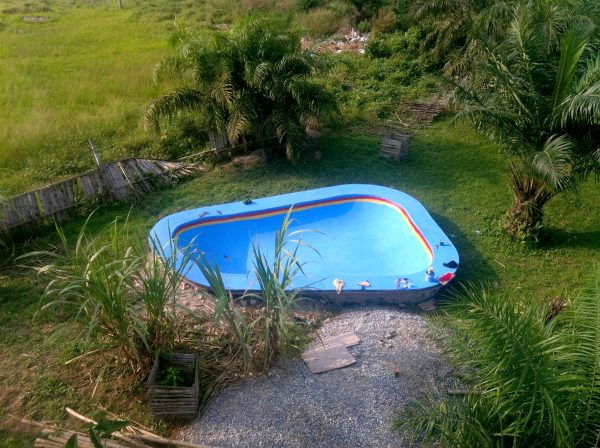 The League also made a 4 part video series where you can follow the construction from start to finish.
Editors note: The videos are about 10 minutes each. They are a document of the building process as well as hanging out with the people of Ghana that were involved in this project.
www.youtube.com/watch?v=R6GodApaAyo
www.youtube.com/watch?v=19R5cW6X4wE
www.youtube.com/watch?v=4v3zUeN_9hU
www.youtube.com/watch?v=Ne_kW_MpfV8