A year late and a euro short… last January in Sweden VERT ATTACK 6 went down – an epic two day vert show-down on Malmö's "mid vert" ramp at Brygerriet skatepark. The year before, Vert Attack 5 showcased vert skateboarding legends Steve Caballero and Christian Hosoi, and this years old school legend was none other than Duane Peters! Other than the the Master of Disaster showing up to perform at least half the tricks he himself invented, on hand were the new breed of american rippers Brad McClain and Ben Hatchell who skated the ramp padless, nailing every lip trick in the book as if they were skating a miniramp and there was no shortage of flying acrobatics from these fellas either. There were many other skaters at Vert Attack 6 bordering on legendary status, but one of particular mention which I was surprised to discover to be in attendance was that of the notorious Mike Vallely who lived up to his hype and was going full throttle.
To write a full report about the Vert Attack weekend would sound like a bunch of name dropping, but then again, it is the people you have the opportunity to hang out with, not just the insane skateboarding you get to witness that really makes an event like Vert Attack so memorable. And every event in Malmö is unlike a lot of contests around the world, where you see the super hero skateboarders performing unbelievable stunts behind a fence and then go party with the friends you came with after the skating is over. At Vert Attack and Ultrabowl, you often end up raging it up with your skateboarding "heroes", at the bar or after party concert, as well as with all local dudes that make the Malmö skate scene what it is. So the dudes that made Vert Attack 6 so amazing were the guys I had the opportunity to hang out with up there in Malmö (name dropping warning): Pär Mag, Linus from Hårda Tider, Pata and the Servant Footwear guys, Pontus Alv,  J. Mag, Nils Svennson, Johan Linö Waad, Roy Løsnaess, Snoken, Duane Peters, Questions, Jake Snelling, Iain Young, Mike Crum, Ben Hatchell, Fred Ferand, Alain Goikoetxea, Tim Bijsterveld, Andy Scott, FFEJ, and  Ole Rauff… I wish I was going again this year, but it's not happening, so instead I'm just going to have to watch it on the webcast this Friday and Saturday, March 15th-16th.
Skate photos by Fred Ferand
Words, video + music photos by J. Hay
Pros
1. Ben Hatchell USA
2. Andy Scott UK
3. Jussi Korhonen SWE
4. Jake Anderson UK
5. Brad McClain USA
6. Mike Crum USA
Masters
1. Nicky Guerrero DK
2. Justin Lynch USA
3. Paul Atkins UK
4. Sean Goff UK
5. Mike Vallely USA
6. Jeff Hedges USA
But there was one specifically memorable event that went down this weekend: Hårda Tider, Malmö's (and one of Sweden's) best hardcore bands playing the "after party" show at Inkonst. They ripped it up for about 20 minutes with chaotic hardcore thrashing and the party continued into the night!
Hårda Tider Vert Attack 6 afterparty at Inkonst.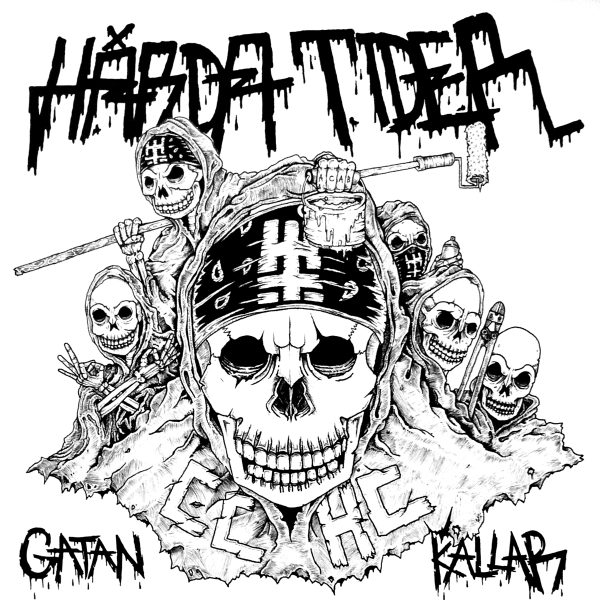 hardatider.bandcamp.com
Hårda Tider facebook
myspace.com/hardatiderhc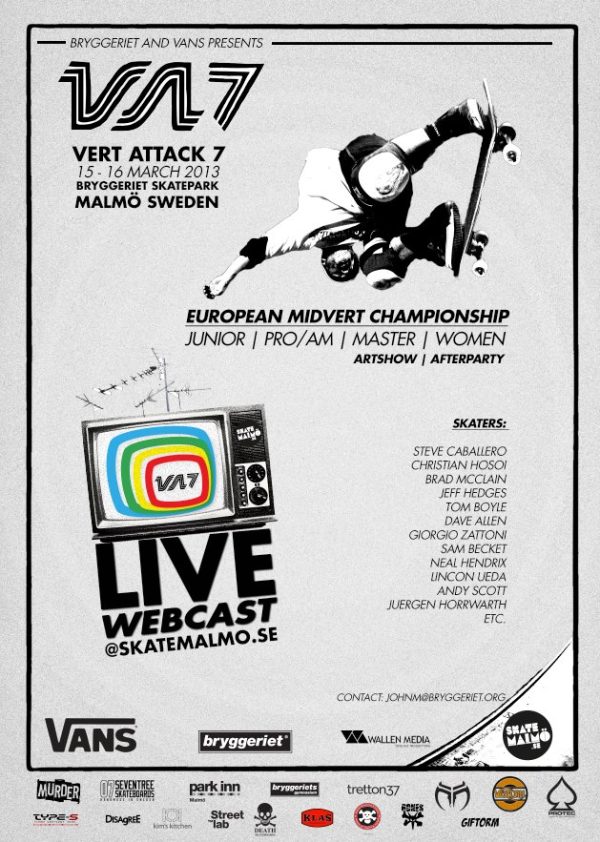 For more info on the live webcast, check out: SKATEMALMO.SE
Music by Botox Combo (facebook.com/Botoxcombo)
To watch the whole Vert Attack 6 pro Final, unedited, uncut, no soundtract, just raw click here.