1st Floor is the biggest concrete indoor DIY spot in Poland and probably in whole Europe (*see editors note at bottom). It is located in Lublin, a city in the eastern part of Poland. The history of 1st Floor started in the autumn of 2010, when local skaters cleaned up  part of an abandoned building, in order to have a place to skate in the winter time. Jacek Harasimiuk, a local skater, put a bunch of photos from that day on his blog.
His friend Boniek Falicki, saw the pictures and was impressed by the possibilities of this place and thought to make something bigger out of it. Boniek had a vision, in which the whole building would be revitalized – for skateboarding and for art. His first step was designing the skatepark and organizing the whole building process of 1st Floor.
The works started in October 2010 and ended in February 2011. Over 65 people were involved in cleaning the area and building the obstacles. The work did not stop even on the New Year's Day.
At the time when the work was already finished at the spot, the building was bought from the government by a private company. With a little bit of diplomacy a new owner gave the skaters the green light so they could carry on the work and use this place as their spot.
What you will find at 1st Floor: a quarterbowl, a bank, a soft bank with ledge, a bumpy wave, two wallrides that give a wallride transfer option, a funbox, two grindboxes, two rails and a pole jam.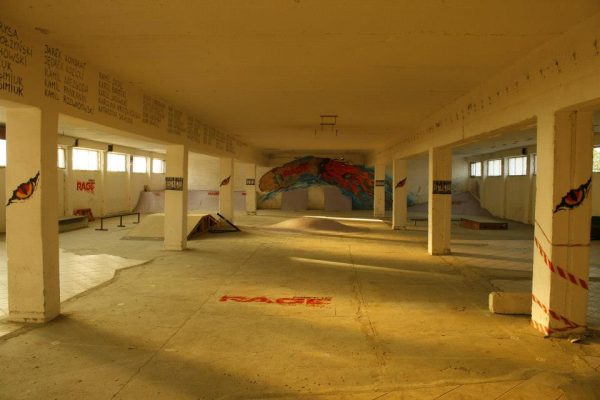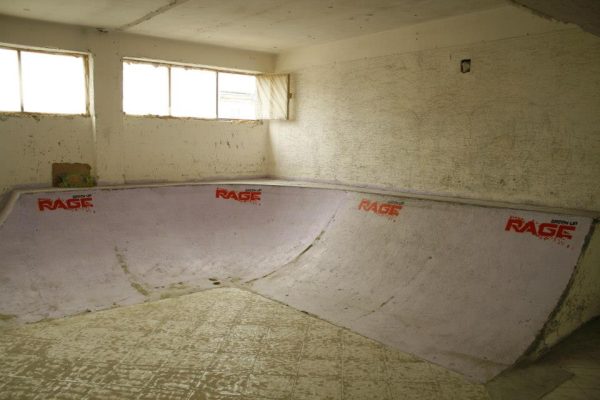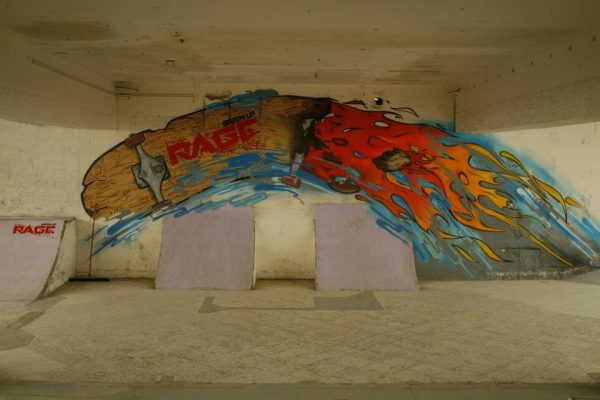 1st Floor became a scene for a great deal of skateboarding events organized on both a local and national scale. For example, in 2011 there were 15 large events, on which you could see skaters from every part of Poland. There was also a lot of smaller events, whose amount is hard to count.
The spot is regularly visited by skaters from other Polish provinces like: Śląskie, Opolskie, Dolnośląskie, Małopolskie, Podkarpackie, Łódzkie, Mazowieckie or Pomorskie. Every day you can see skaters there from Lublin and neighboring smaller towns.
Right now 1st Floor makes a living from merchandise and from support of a new strategic sponsor, Rage Green-up energy drink, thanks to whom the financial standing of the spot has improved.
1st Floor is kind of a symbol for Polish skateboarding, which gave a lot of inspiration to other people, and showed them that "nothing is impossible to a willing mind", and that the words "yes, you can" are really that simple – you just have to take your life into your own hands and work hard for your success because nobody will do it for.
Text: Mateusz Paszkiewicz
Photos: Michał Marcinkowski
1st Floor on facebook: www.facebook.com/1stFloor.Lublin
(Editors note: I believe Walhalla, in Nijmegen, Holland is actually bigger that 1st Floor in Lublin, Poland)