You can buy it online here.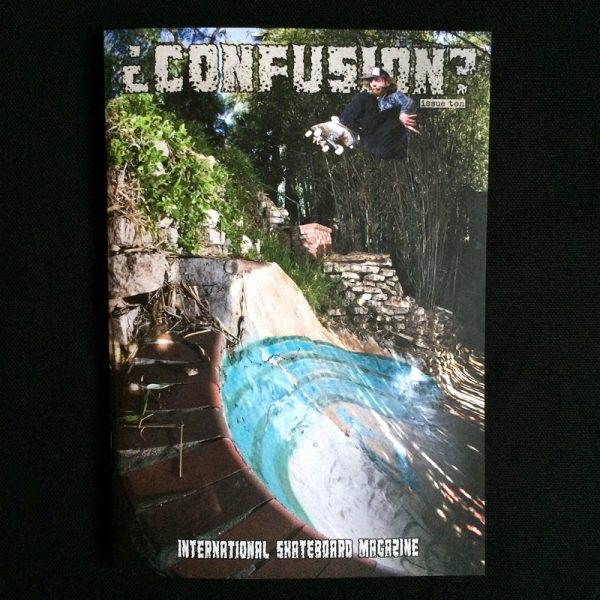 Click here to buy a single issue of Confusion issue #10.
Click here to SUBSCRIBE! (much cheaper than buying each issue separately)
Or buy Confusion from your LOCAL SKATE SHOP!
Featuring interviews with:
Cody Lockwood (USA)
Aref Bobby Koushesh (Italy)
French (England)
DIY Skate spot check outs:
Salamander Ranch (USA)
Bob's Spot (England)
Wörgl DIY (Austria)
Down by the River (France)
Skate features include:
Pura Pura – Bolivia
Infernal Ramp – Spain
Spanish Paradise: Backyard pools, ditches and dams
Califoregon
OMSA POOL (RIP) – Germany
and way more…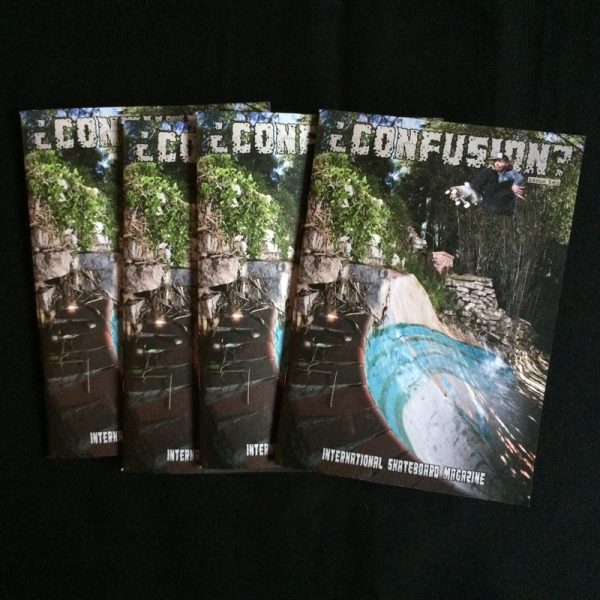 One year subscription / 3 issues of Confusion costs €15 or $18 for any location in the world (including shipping).
To pay by bank transfer send money to:
Confusion Magazine
BLZ: 37050198
Kontonummer: 1930637911
In USA, if you don't have PAYPAL you can also pay back check (made out to Confusion magazine), money order, or cash:
Confusion Magazine, PO Box 1024, Santa Cruz, CA 95061, USA
SKATE SHOPS CAN BUY A SUBSCRIPTION HERE.
Anything else CONFUSION related (mags, tees, hoodies, hats, crew necks, stickers, etc.) you want to buy, you can get here.