Confusion contributor Matt Nobbi was enjoying the warm sunny weather in Germany today and hit up the new skatepark in Frankfurt called Osthafen (east harbor) skatepark. The park is big! You can find it near the train station Ostbahnhof (map) near Frankfurt (Main) Ost, between the Main and Großmarkthalle.

"The Osthafen Skatepark is really big. The shape of the transitions and other concrete obstacles are nearly perfect. The first time you go there you have to try to explore all the possibilities the park has to offer, because there's so much to handle. The right side of the park is similar to a street plaza: curbs, rails, banks, hips, gaps and china banks. The obstacles on the street section are really low and not too good to skate.
On the left side you find a bowl land scape. If you spend some time testing the lines with your hands, you'll find the flow. There is something for everyone.  In the back part, there is a bowl with a loveseat and a corner which has pool coping.  In the front part there is another bowl with a full pipe with a similar corner, on the opposite side is a big bank. And don't forget to hit up the volcano, there you can end the day nicely.
The general concept of the park at the Osthafen is amazing, but you quickly realize that some processes were not made by skate park building specialists, because on some parts you lose the flow. When you think about the fact that the park cost 1.8 million euros ($2.3 million), you wonder what would have been possible if a skater owned skate park construction company had built it."
Photos + words by Matt Nobbi.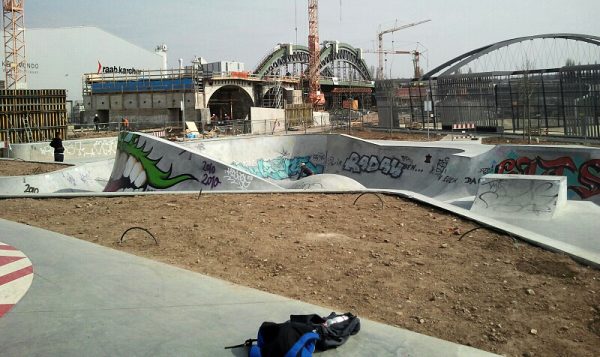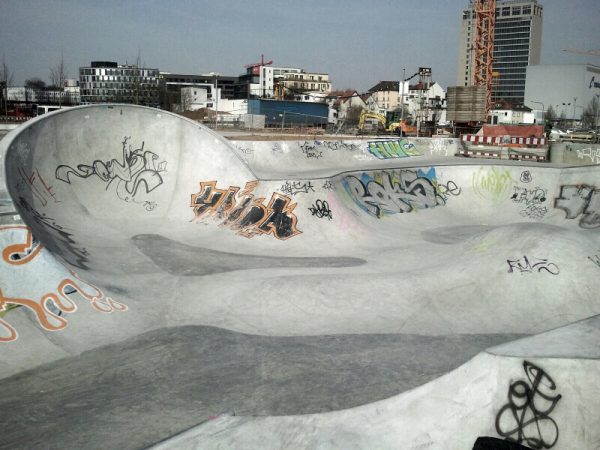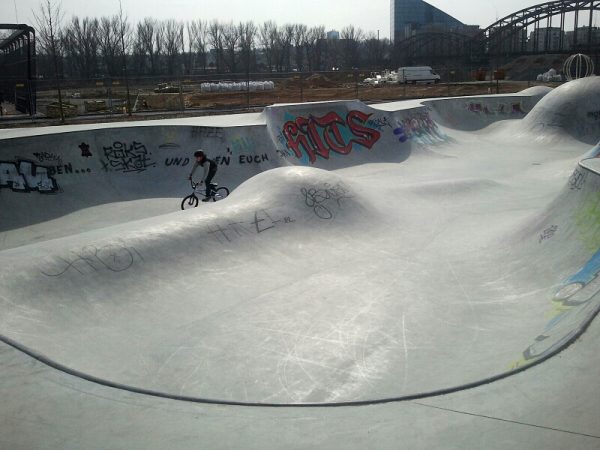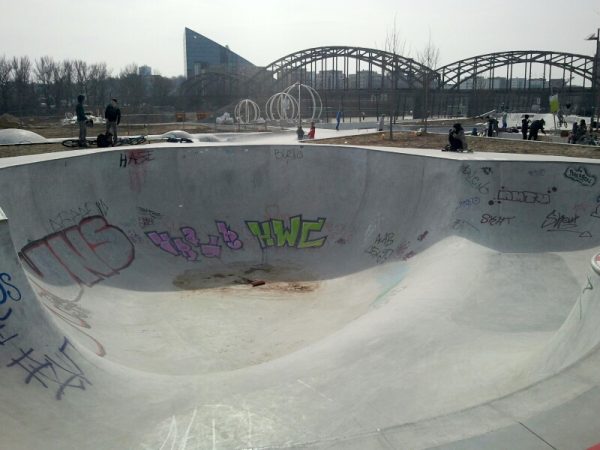 More overview and construction photos here on Osthafen skateparks's official blog: skatepark-osthafen.blogspot.de
More ACTION photos coming after Confusion goes there and taken them.