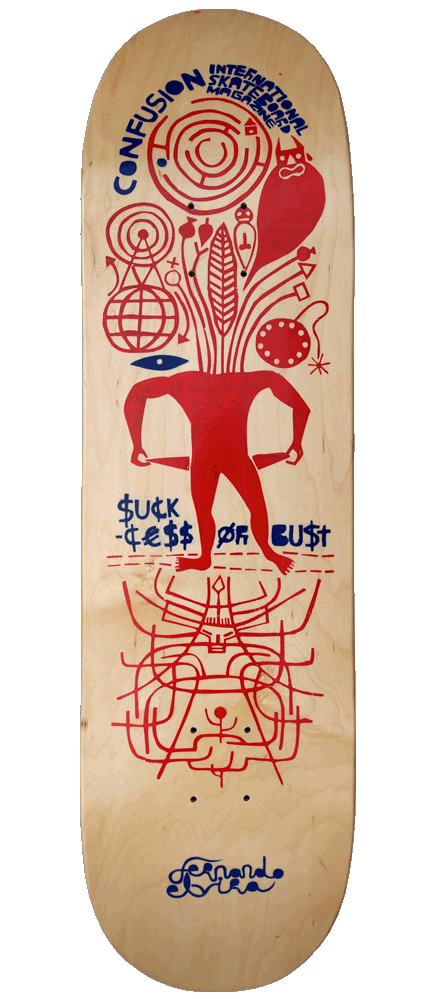 Confusion Magazine's "$UCK-¢E$$ or BU$T" skateboard deck with artwork by Fernando Elvira.
Decks shaped and screen printed by LOCALS SKATEBOARDS from Poland.
LIMITED EDITION!
10 x 8.25″
10 x 8.6″
Canadian Maple hand pressed, hand cut and silkscreened skateboards by Locals Skateboards: www.localsskateboards.com
Each skateboard is unique.  All decks have slight imperfections in the wood and in the silk screening. NOT made in China.
€40/ $52
+ €10 (germany)
+ €15 (europe)
+ €35 / $47 shipping (usa + japan + australia)
Artwork by Fernando Elvira who has done skateboard artwork for skate companies like Zero, Cliché, Semester, and Polar Skateboards: www.fernandoelvira.com/skate-graphics/

Read Fernando Elvira's Confusion magazine web-exclusive interview here.
Check out his other "non-skateboard" related art here or follow his blog here.