Kevin Wenzke is one of the best all around transition rippers in Germany. At 22 years old, destroying any new bowl or ramp built on European soil, as well as the older concrete relics from the past, Kevin has a bright future in skateboarding. He has already appeared on the cover of at least five European skateboard magazines and he's just getting started. We were close to interviewing Kevin for issue #3 of Confusion Magazine but he had a bad knee injury which took him out for about eight months last May, so we couldn't complete the feature. Here's a short interview with some photos taken right before his injury, and a few older photos and sequences. Be on the look out for a full feature with Kevin in 2012 with all new photos as he completes his recovery and returns to slay the concrete bowls across the lands!  – J. Hay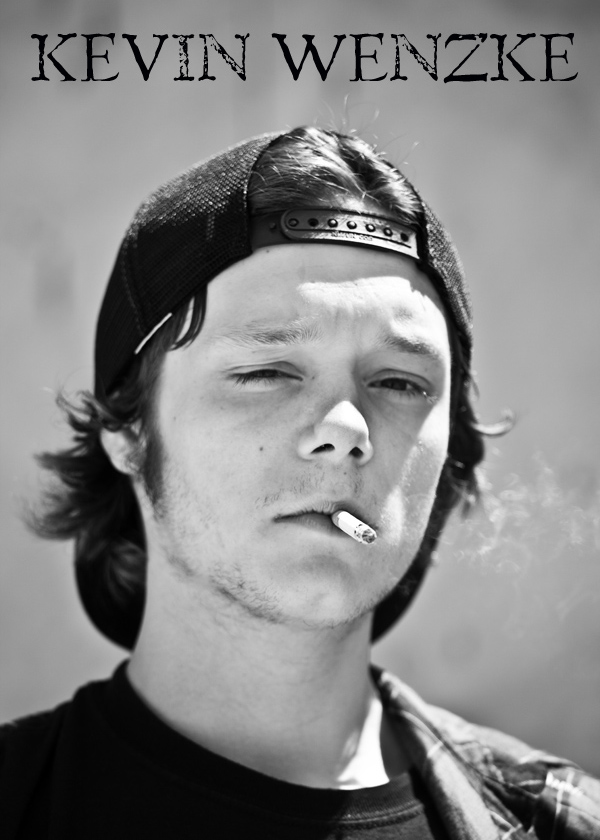 Age, birth town, living now, and how many years skateboarding?
22, born in Herne, Germany. Living there too, skating since 2003 or so…
How did you first get interested in skateboarding?
I saw a halfpipe contest on TV and was totally impressed by all these airs and grinds and then I wanted to learn it and got a cheap board from Intertoys and began to learn drop ins in a small miniramp here in Herne.
Who pays you or gives you free stuff to represent them as a skateboarder?
Vans, Pavel Skates, Independent and Mob Grip (Jefferson Dist.), Hoax, Muckefuck Wheels, Titus Essen.
Which skaters do you admire or who influences you in USA?
Wow, there are sooo many…Cardiel, Raven Tershy, Tony Trujillo, Peter Hewitt, Cardiel, Skreech, the whole creature team, Ben Raybourne, Chris Miller and John Cardiel!
And who in Europe?
Anders Tellen, Ferit Batir, Pudi Görger, Matt Grabowski, Jürgen Horrwarth, Guillaume Mocquin, Ivan Rivado, Julien Benoliel, The Pavel Family and much more…
What type of music are you into?
The Hellacopters, Motörhead, AC/DC, Black Sabbath, Pentagram, Pink Floyd, Gluecifer, Thunder Express, Nihilist, Kreator, Slayer…….
What do you do when you can't skate, because of the weather or injuries?
Mostly I play guitar. Recently I have a rehearsal space with some friends and it's just great there!
Worst injury? How did it happen?
My meniscus was destroyed and I had a knee surgery and hopefully by the time this comes out I can skate again! It happened on a little skate demo in Düsseldorf. There was a jump ramp and a fun session and then I landed bad and after 20 minutes my knee was big like a football..
Best road trip?
Belgium Trips with the OMSA and the RÜCKWÄRTS crew!!!
What's your dream session? With who and where?
All my friends at the Mickey Mouse pool in Hagen – loud music, BBQ and beers!!!
Have you ever skated a backyard pool?
NO, but that is one of my biggest dreams, hopefully next year!!!
Future plans?
Skateboarding!
If you could change one thing in the world, what would it be?
Backyard pools in every backyard!
Older stuff + sequences:
CLICK FOR SEQUENCE
CLICK FOR SEQUENCE
Photos by:
Christian Hesterkamp (www.derseiner.de)
Gerd Rieger (www.bailgun.com)
Michel Danzé (www.micheledanze.com)
David Östlund (www.vert.nu)
Jonathan Hay (www.haywirephoto.com)
Portrait by:
Gerd Rieger (www.gerd-rieger.de)
Kevin Wenzke – Titus Essen intro video (from Titus)

Kevin Wenzke – Mechelen DIY – Belgium (from Bailgun)

Kevin Wenzke – 1st Place at Best of Both II – Düsseldorf, Germany (from Confusion)