"It wasn't only the first Saturday of 2014 but for us it was also a Confusion Day. We ended the day with a superb contest and most of all we had fun! Thankfully, we had no "hall of meat", no one got injured although we did break one skateboard deck. This was the Tanzania Skateboarding Contest sponsored by Confusion Magazine and other associates, plus friends and donors. It involved kids between seven years to sixteen years old. They battled to show what they really can do! Joyce won for the first time in the second group among three groups. We thank you all and keep reading Confusion Magazine to support DIY skate projects around the world." – Argon Miracle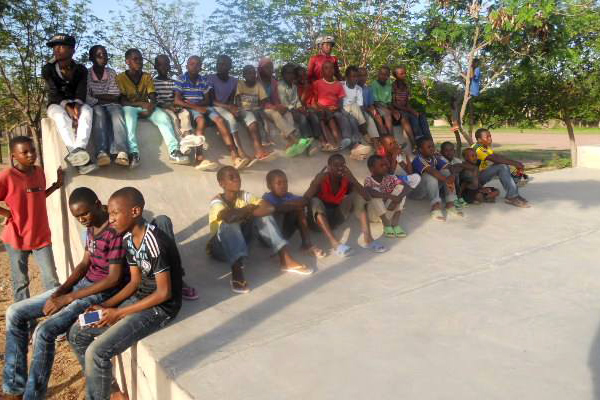 For more information how you can support Tanzania Skate Miracle, go to tanzaniaskatemiracle.com or contact Argon Miracle on facebook or write to info@confusionmagazine.com about organizing skateboards, pads, trucks, wheels, clothing, hardware, etc. to send to Tanzania. You can also contact Skate Aid who built the Don Bosco park in Tanzania. It doesn't matter who you contact, but if you can and want to help support skateboarding in Tanzania, Africa, and other countries around the world who don't have access to skateboarding supplies, then take the first step to help stoke out some skateboarders that don't have the same opportunities as you and help give the opportunity for skateboarding around the world to people that otherwise would not have this chance.
You can also send donations directly here:
TANZANIA SKATE MIRACLE
P.O BOX 1651
DODOMA
TANZANIA-EAST AFRICA
For more info about Don Bosco skatepark, click here.
Check out a video of the organization and construction and opening of the Don Bosco skatepark in Tanzania. 2011 skate aid has completed the first concrete skate park in Tanzania. Now the kids of Dodoma can skate every day. First skateboard trainer on site was Douglas of the Uganda Skateboard Union. Video by Tobias Andreae – Jäckering / Knallich Partners in Design.