This all began for me at the luxurious point at which £20,000 of funding had already been secured by a local skatepark development worker, however it became clear that the funders didn't actually want to part with the money for various reasons and seemed pretty negative when they realised I had half a clue as to how to pull this off!
I found the unit and secured it on thin air, just this mythical £20,000 that we didn't see a penny of for another two months, meantime as we couldn't dig down we set about acquiring hardcore, and anything that could be buried to make the sub structure.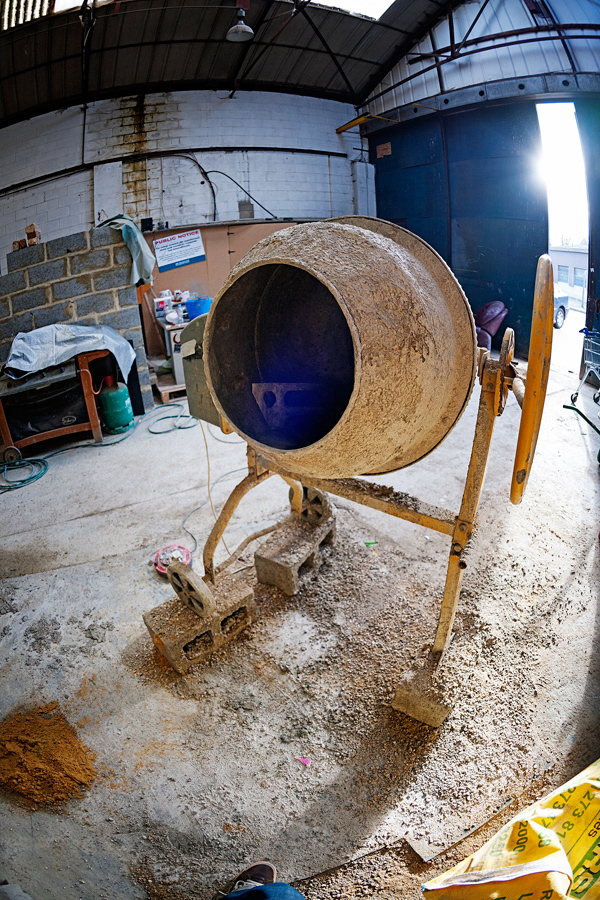 The funders then got real picky about the lease on the unit which meant expensive letters back and forth to solicitors but eventually they had no more grounds to hold back and we started to get the funding paid direct to a local builders' merchants.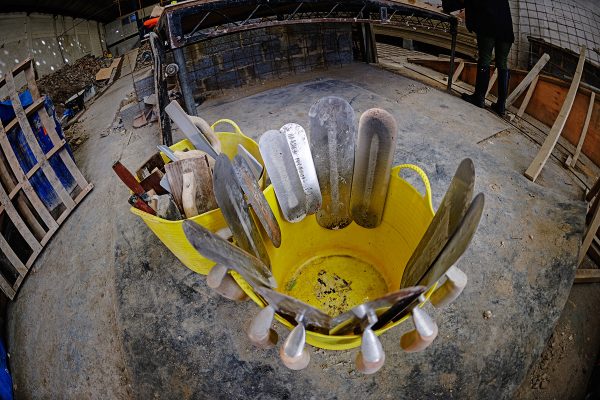 We then started to buy the tools and materials we needed and the army of volunteers started to grow.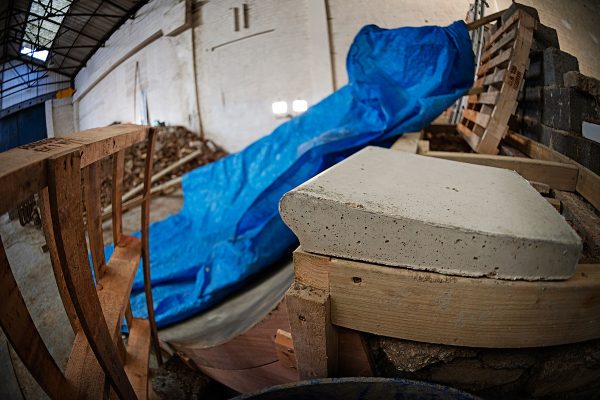 We shifted over 500 tonnes of hardcore and junk into place and the concrete started to go down.
It's been a weird 11 months being able to order whatever we wanted regarding materials yet unable to purchase a sandwich or buy a tea as none of the budget was allocated for the build crews needs!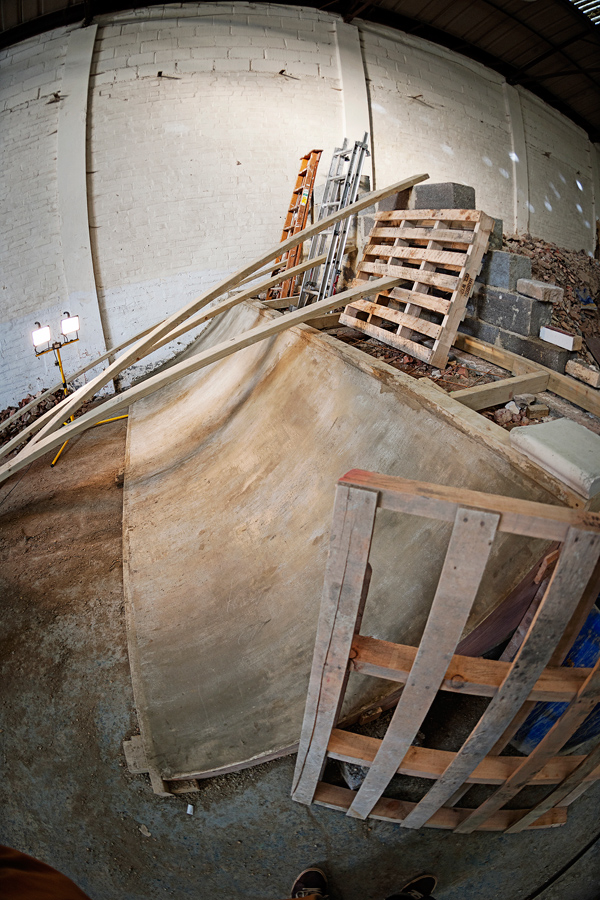 About six months ago Skiff came on board and it was great to have another committed fool turning up daily, haha.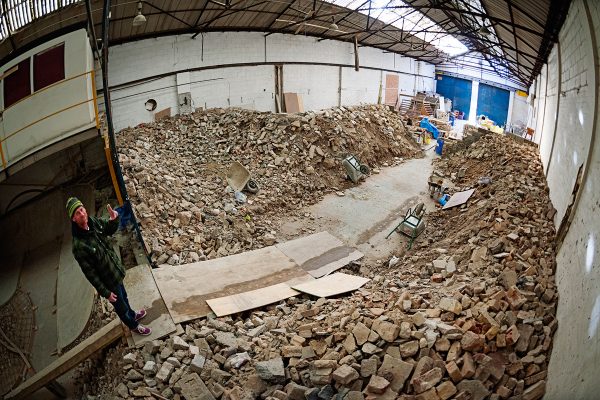 We're now really close to completing the small bowled area at the back and it will function as a fundraiser for the rest of the build, we have the place for another 18 months before it gets demolished and we intend to build as much crazy shit as funds and volunteers allow!


We've had some amazing visitors including Ben from Mechelen and Daryl who gave his time and built us an amazing transition table which has made such a difference. Felix has also spent a few days here too and shared a load of his knowledge and experience with us.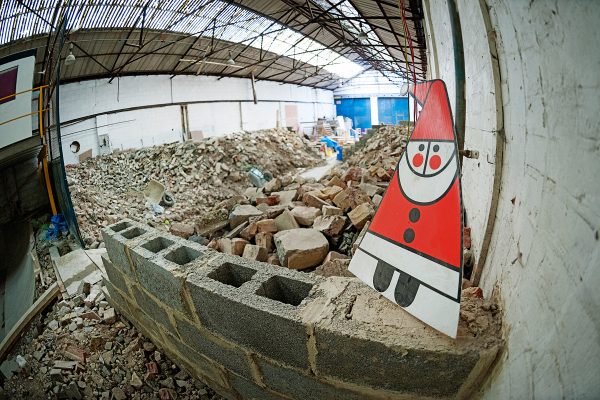 We also had the entire Lifeblood / Independent crew stay here after their ten day Euro tour, they were so stoked to see the place, or maybe just glad to see a roof before they closed their eyes??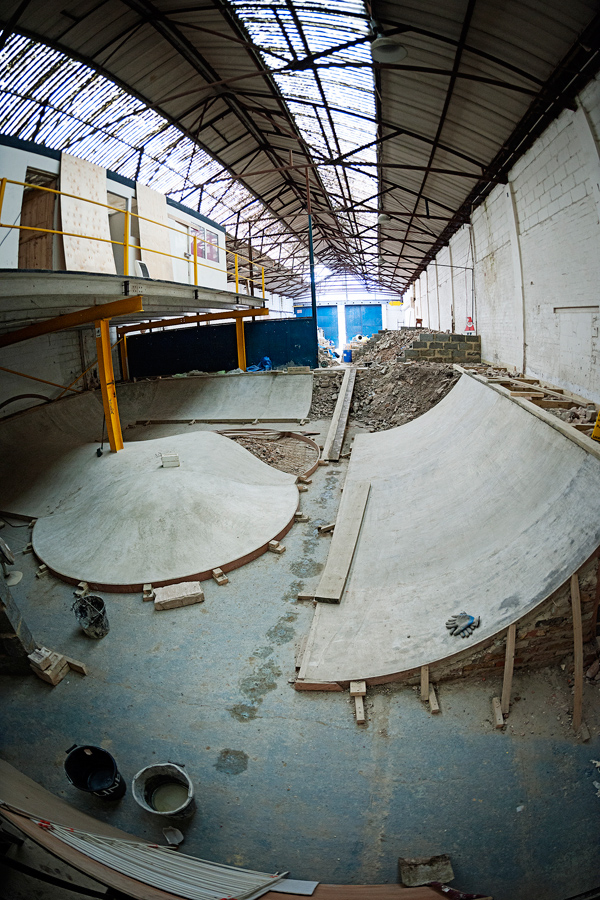 The most amazing thing is the number of youngsters who travel regularly to come and pitch in, massive thanks to Bailey, Ezra, Alex, Josh and Daniel.
So we're at the stage now of hosting our first jam which will be a mini ramp jam this Saturday with the under 18's in the afternoon and the over 18's in the evening, hopefully our pizza oven will be finished in time, if not just old fashioned Curry, Beer 'n' BBQ will do the trick!!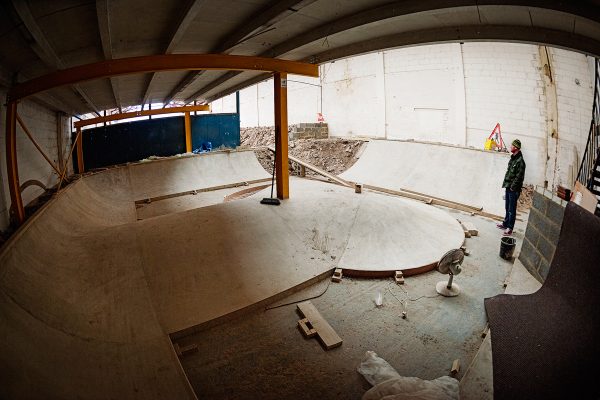 So stoked to have this opportunity to just build whatever we want with no rules other than common decency to all!!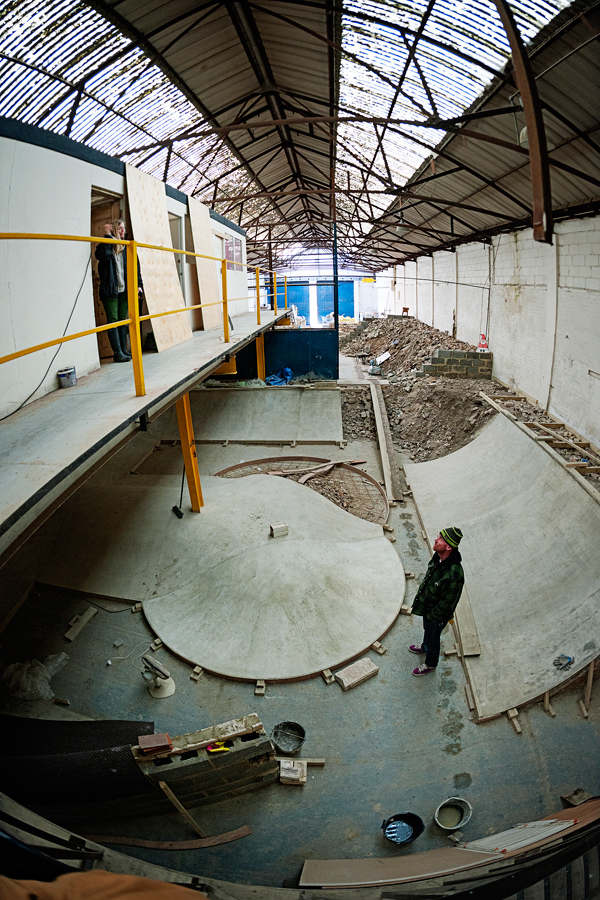 Words by India Nick
Photos by David Östlund (dailygrind.se)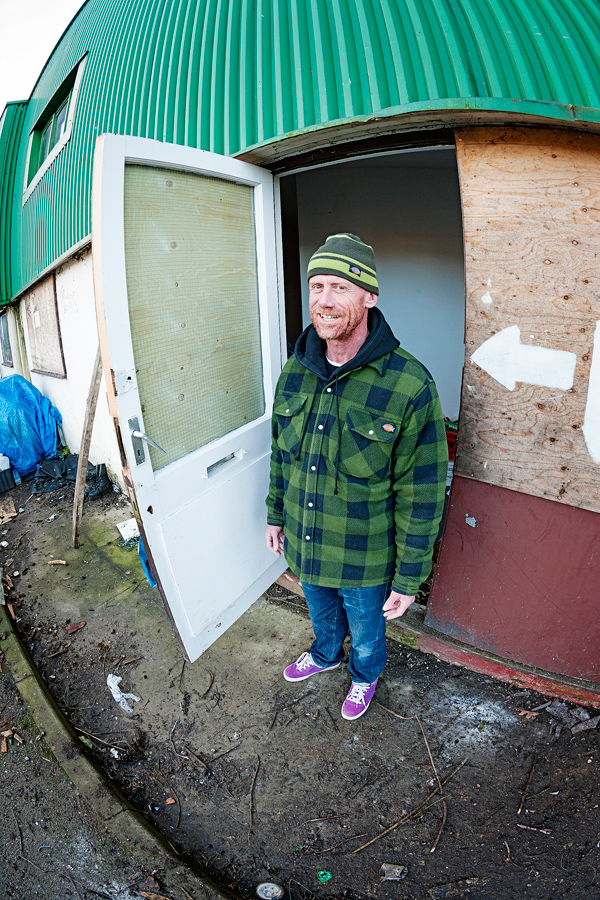 Skatehouse DIY – Stevie Thompson & Pat