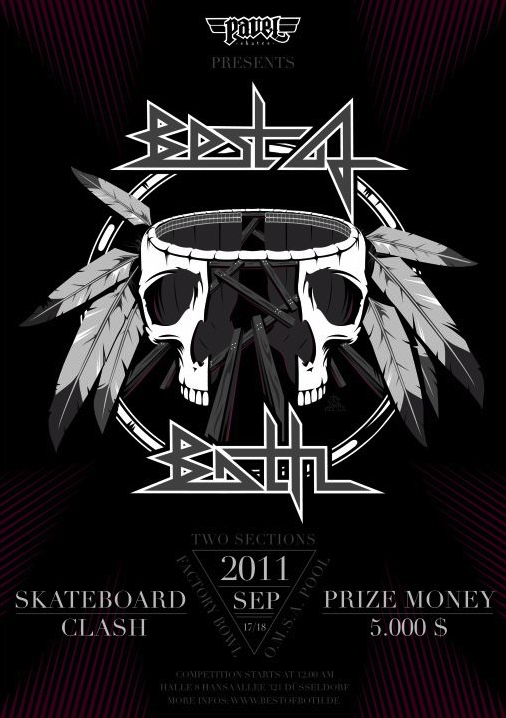 Coming this Saturday and Sunday, in Düsseldorf, Germany is the 4th year of BEST OF BOTH. Two different bowls, the mellower, but recently amped up FACTORY BOWL (with a new cradle, loveseat, and extra bowl), and the upstairs backyard style OMSA POOL!
Check out who's coming or register here!
Whoever shreds BOTH BOWLS the best wins. See you there, or check back in October for some photos and video coverage of the event, after all, we are the "media partners" of this event, so expect footage this year, not next… But expect, and get nothing.
More info, check out: www.bestofboth.de