"Ok my stomach's tweaked so I'm finally in a position to put these words together. It's been a total trip since I got off the plane and to see this amazing spot come together, takes a fair amount of processing. No fights, endless beer, hilarious interactions between the various crews,  then some insane skateboarding. Now people are peeling off to go home or travel, the Brits are off to Goa, I'm not fazed about going anywhere and just want to kick back here and roll round the park in the sun."   – India Nick
"The epic build came about after Robin, Arne and Bobinski met the HolyStoked dudes at the Bangalore Skatepark in 2012, but no one could have predicted how amazing this whole event / trip was going to be.
The Zwier crew already had a relationship with Levi's who part sponsored the Builders Jam in Hannover so this fairy tale started to come together, Zwier and Levi's have really done a great thing for Indian skateboarding and not only do HolyStoked now have India's first free for public use park, they have a shipping container to open India's first skater owned shop.
HolyStoked may be pretty new to skateboarding, but they do know what's what. One of the US pro's was asking a local skater if he'd like to buy some boards, shoes, etc. and got the reply, "I like to support my local skateshop, perhaps you could offer to sell it to them".
The heavy showing of Nike riders was also an issue for some and there have been a few debates about the 'Don't Do It' stickers etc, which was described by one of the HolyStoked crew as "for us it's a political statement, not a hate campaign".
Everyone got passed all this and just got on with building, partying, then skating the shit out of the new park. Rob Smith became the locals' favourite and the huge crowd screamed with delight whenever he dropped in!
There have been more than 40 skaters involved in this build and HolyStoked would like to thank every single one for contributing such a sick spot to fuel the fire of the Indian skate scene!!
So various crews have headed home or off to travel, and some are hanging back to skate the park some more!!"
Namaste,
India Nick
Photos courtesy of HolyStoked. Photography by Gautham Nalasinghu.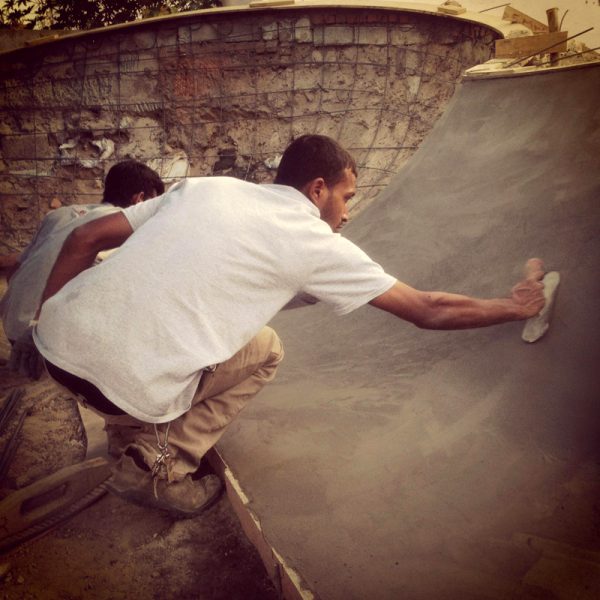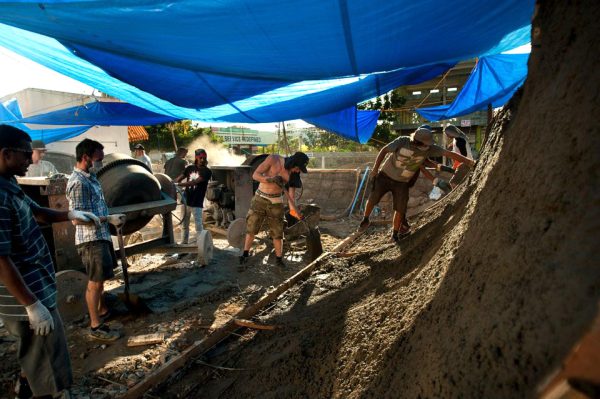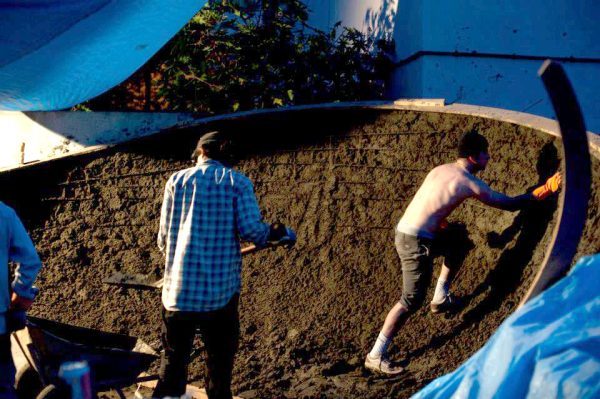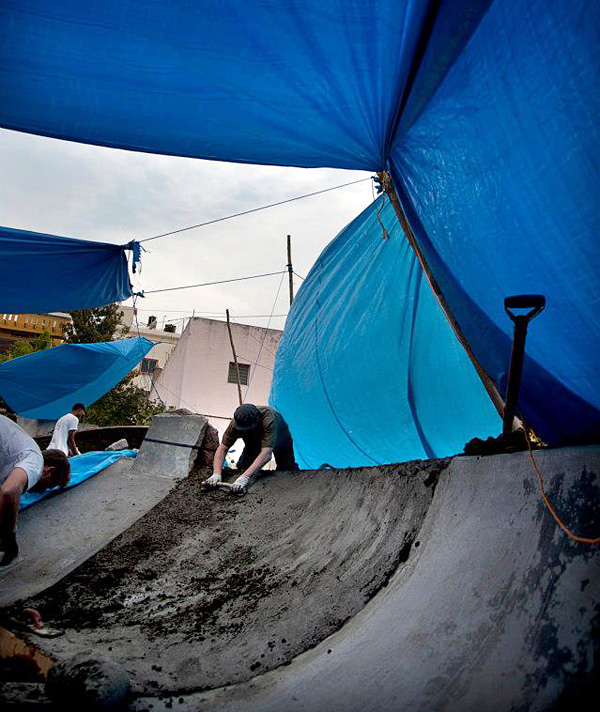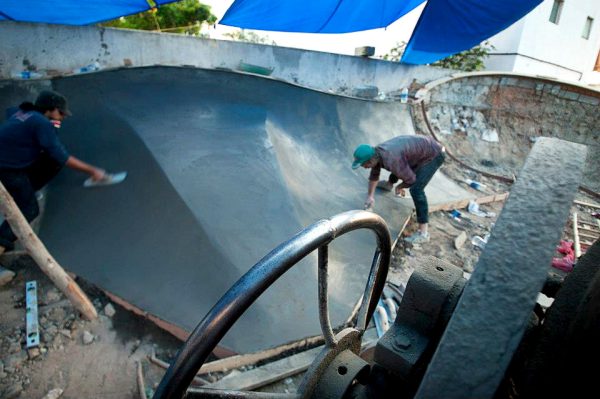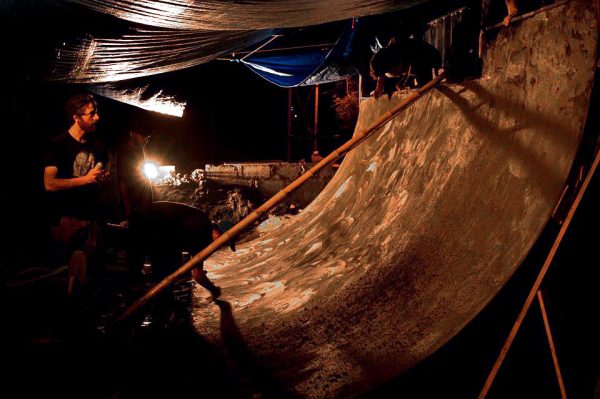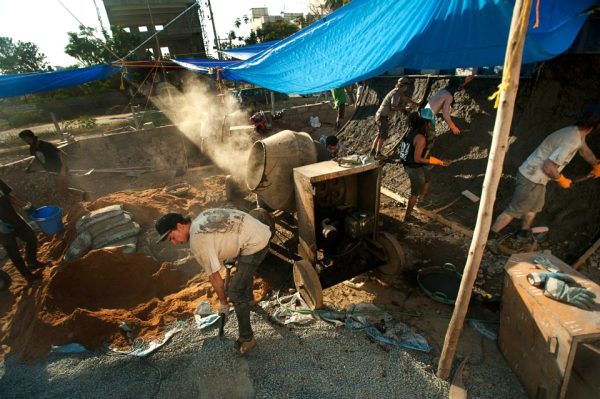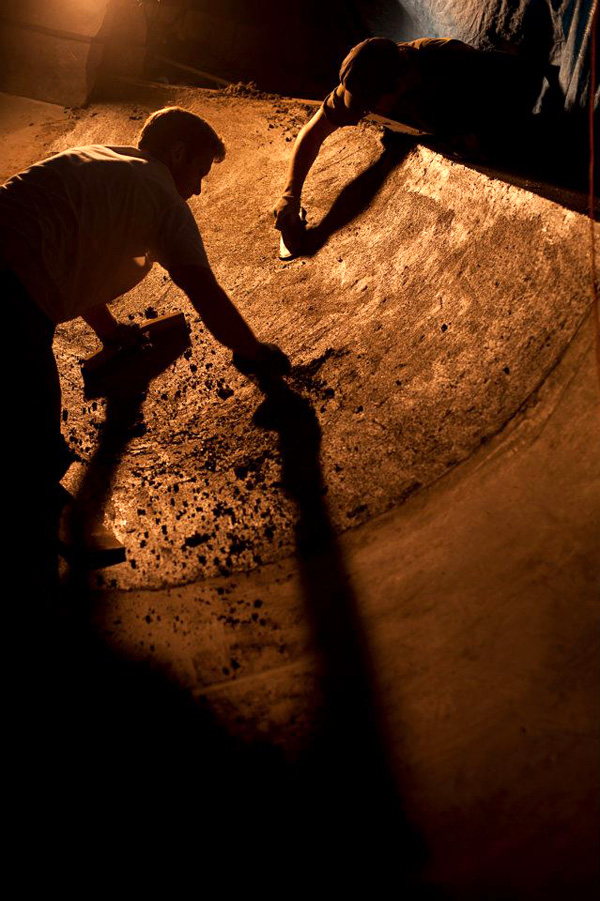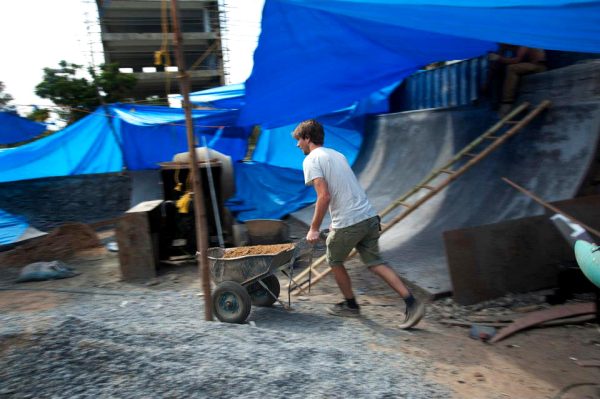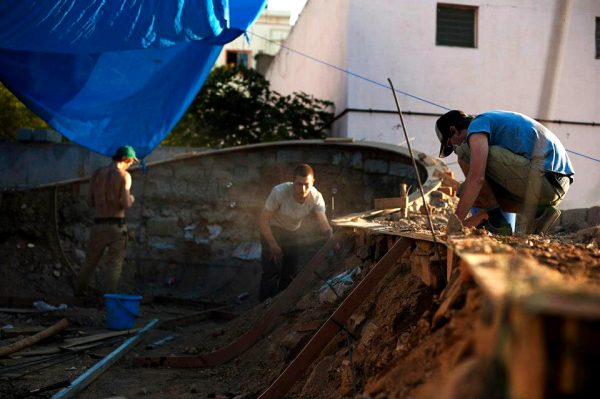 Photography by Gautham Nalasinghu.
Check out more from SOME of the crews & collectives that helped make this project a reality with their skills and passion for spreading the DIY concrete building spirit around the world:
Holy Stoked
Holy Stoked collective facebook
2er Crew
2er Crew's facebook
Beton Hausen crew
Betonhausen's facebook
Yamato Living Ramps' crew