« Byrrh&Skate » is a skaters collective from Brussels and other cities, motivated by their common passion to create an indoor skatepark. The last one in Brussels closed in 2005, but the skate scene didn't die then, quite the contrary!
Thanks to the non-profit organization RapaNui, we can express ourselves again in performing our passion. Since January we benefit from a large space in a former factory, the place was empty and with our energy and motivation it took us only one month to fill it with ramps and skate obstacles. We've built everything without any financial support, only our personal funds and lots of salvaged materials.
« Byrrh&Skate » organizes three sessions per week, gathering people from all around Belgium.
Our goal is to find a sustainable solution for all the people occupying the Byrrh, a place where every artist, musician, dancer, actor, skater… can express themselves.
Such places exist in Holland, Germany, why not in Belgium ?
Article by Youssef Abaoud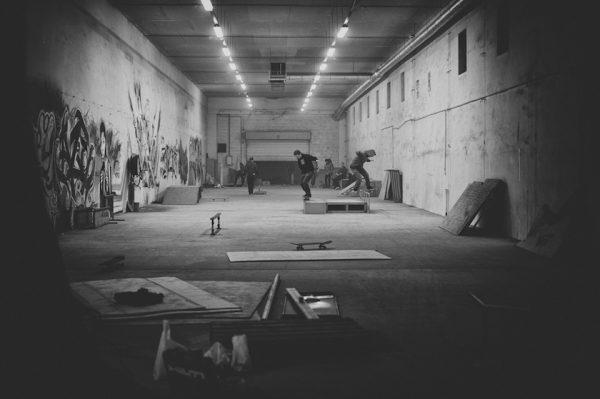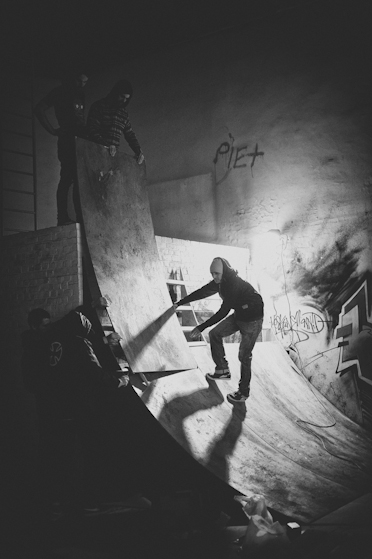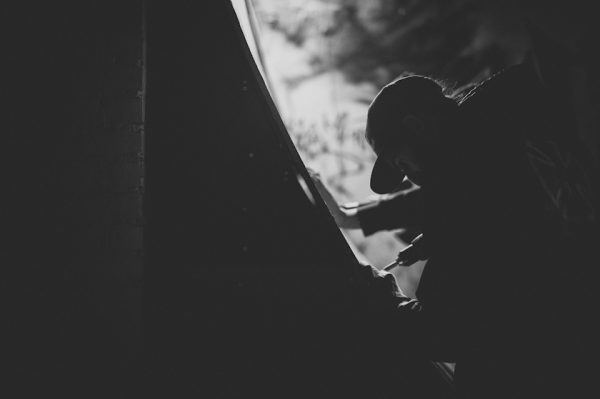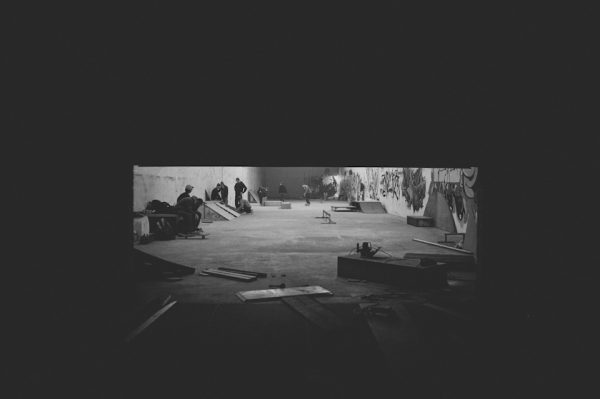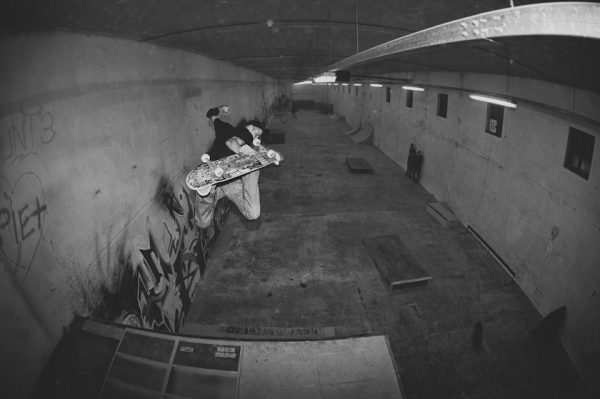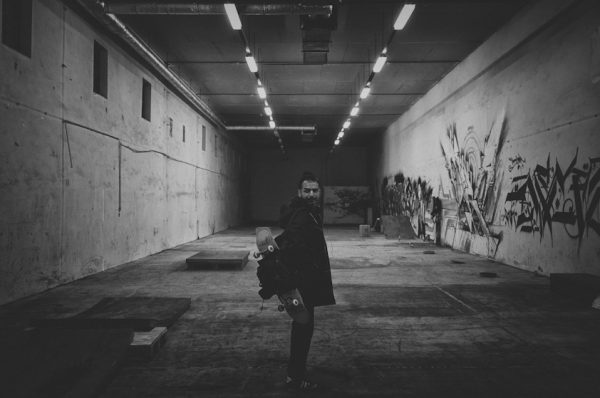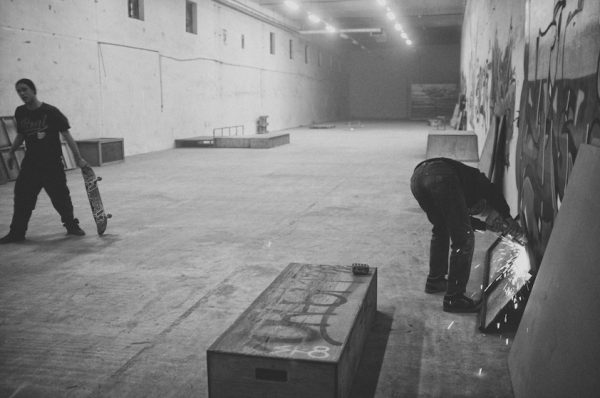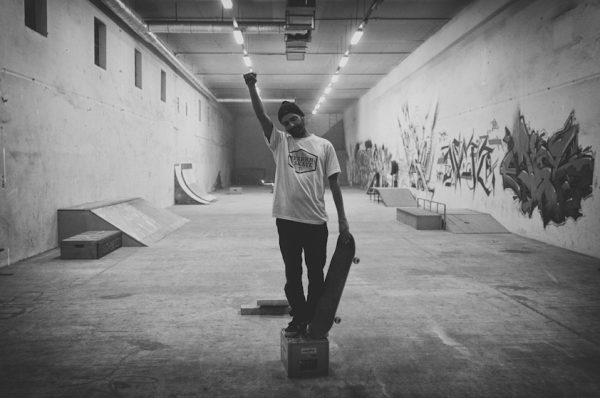 Orginial french article:
"Byrrh&skate"  C'est un collectif de skaters de Bruxelles et d'autres villes à proximité motivées par leur passion commune : le skateboard.
Ils se battent pour obtenir la création d'un "skatepark indoor " à Bruxelles,un lieu de pratique mais aussi un lieu de vie,de rencontres pour les skateurs.
Rappelons que le dernier skatepark date de 2005 (rollerpark d' Anderlecht).
En effet,la Belgique n' est pas doté d' un climat très favorable et la pratique du skate ne peut se faire en extérieur qu' une très faible partie de l' année,d' ou l' utilité de créer un lieu de pratique dans des conditions autres que les halls de gare,sous terrains etc…et surtout pour les plus jeunes d' avoir accès à la pratique du skateboard dans des lieux mieux encadrés.
Grâce à l'initiative de l'asbl Rapa,nous pouvons à nouveau nous exprimer dans l'art de notre passion.
Depuis janvier nous disposons d'un hangar et gràce au bénévolat et l implication des skateurs nous avons rapidement pu transformer ce hangar vide en un véritable skatepark(venez le visiter,à vous de juger!).
"Byrrh & Skate" organise des sessions skate trois par semaine, qui réunissent déjà un bon nombre de pratiquants venus des quatre coins de Belgique!
Nous ne vous cachons pas que notre but est de pouvoir disposer d'un lieu similaire à long terme ou toutes les personnes qui occupent ce lieu à ce jour: artistes,musiciens,danseurs,acteurs,skaters,… puissent continuer de s' épanouir dans de bonnes conditions.
Cela fonctionne déjà dans un bon nombre de pays ,alors pourquoi pas la Belgique ?
Ci joint, quelques photos du skatepark et des gens qui s investissent dans ce projet.
Bien à vous.
Youssef Abaoud