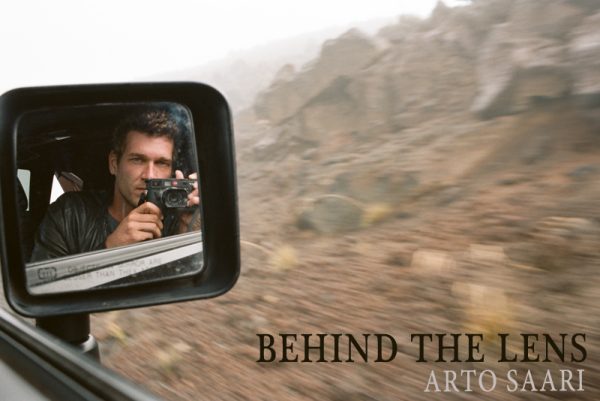 Interview by Fernando Elvira
All photos by Arto Saari
(except skate photo of Arto by Kynan Tait)
[Editor's note: for one reason or another this interview from around two years ago never made it into the print magazine as it was originally intended. So before it gets too out of date, here is Arto Saari's behind the lens feature. Thanks, and really sorry, Arto and Fernando, that this piece never found a place in the print mag]
Fernando Elvira: Hello Arto, what's your plan for today and the rest of the week?
Arto Saari: I just got back from a trip to Australia, I was shooting skateboarding for Oakley, so a lot of jet lag, editing photos, skateboarding and spending time with my family… there will be pool sessions on too, for sure!
Seems to me like photography is a bit like skating, the more you do it, the better you get, do you agree?
I do agree, the more you shoot, even though it's the same subject, even you can find new ways to do it and make it better and pleasing to the eye.
Who were you looking up to when you started skating and why?
Early Plan B guys, Girl dudes, Toy Machine, Zero and Flip dudes. That was kinda where I drew inspiration from.
And also, who were you looking up to when you started (seriously) taking photos and why?
Skin Phillips for his b/w or natural light photos, Oliver Barton and Ryan Allan for lighting stuff up. Lately I've been really inspired by Hedi Slimane, Richard Avedon and Michael Muller for portraits. And James Nachtwey for reportage.
What would be your ideal photo equipment to take on a road trip?
Leica M-P with 50 mm noctalux and few other lenses.
I think the over-production of skateboarding photography sometimes kills a bit of the magic. I saw Tobin Yelland taking (film) pictures of an unknown guy called Chad Muska in Las Vegas (20 years ago) with much less equipment than photographers carry on these days. What's you view on that?, how much equipment do you carry yourself?
Depends on what I am doing and what the job requires. Right now I've got one case for flashes that weighs 31 kilos and a camera back pack with lenses etc. I personally prefer natural light over mass amounts of flashes if you can get the image you want with out all the gear. Sometimes it's not possible though.
What type of advice would you share with a photography beginner? Do you think it is an expensive "hobby"?
I think with digital age it's a lot more accessible and your learning curve can be faster. At the end of the day, it's not so much about the gear, it's more about your view and lighting that makes the picture. You could have the best stove in the world, but it doesn't make you a great chef. As for a beginner, shoot and shoot more regardless what you do it with.
Do you take pictures with your mobile phone? These gadgets can be very useful when one has no camera around, they make them now with crazily good resolution capabilities, don't you think?
I love all the small gadgets and iPhone cameras. You can make great pictures with 'em.
What's your present skating time like? You have accomplished pretty much every skater's wet dream, to have your own backyard pool, how awesome is that?
Having my own pool has been a blessing for sure. I've had the chance to witness some great boarding and people thoroughly enjoy it. I am very happy about that.
What's the best skating you have witnessed in your life and which new tricks would you like to learn yourself?
I must say the last trip I went on and witnessed some pure gnar go down by Sheckler, Rune, Curren and Koston. I am always amazed by Tom K and his approach to spots. Greyson Fletcher is absolutely on fire right now and David Gonzalez holds nothing back!
Thanks a lot for your time, Arto, please feel free to express your gratitude and salutations.
I would like to thank my family and friends for being there through good and the rough patches. Same goes to all my sponsors!
Thank you skateboarding!
– Interview by Fernando Elvira
For more Arto Saari photos, check out his blog at: artosaari.tumblr.com