10 years ago, old German vert ramp pro Bernt Jahnel moved in to a 250 year old farm house in the middle of the small village of Moos. He built a big miniramp in the barn and, not long after, a big vert ramp out in the forest. But there weren't many sessions in the barn the last years he lived there. It was cold and dark and not many people were motivated to come out there.
Last year he moved out and I moved in and with me a new generation of skating began. In the fist week I moved in we smashed the old coping, extensions and the wallride. We started to insulate the barn and set up lights. We added pool coping, tiles and stairs in the middle of the ramp. On one side there was a room inside the barn and the ramp was built around with 'the wall': 1.60 meter transitions with 40cm of vert. We knew we wanted to smash the room and build the ramp bigger but we also wanted to skate the wall. Before, there was also a wallride but with not much space to grind, so we rebuilt it and the wall became a lot more skateable. After we finished we decided it was too easy and put in a deathbox. After we finished the deathbox we decided it was still too easy to skate under the box and keep an easy line, so we set up a bullseye. We put lights in the bullseyes and a deathbox and skated a lot of sessions over the winter.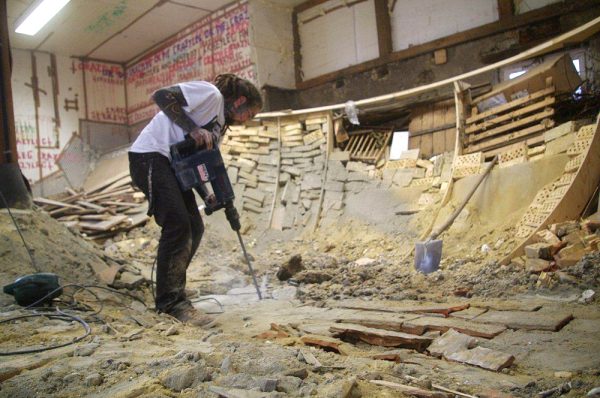 After the winter it was time to go on. We rebuilt the wall, smashed the room, and dug out some of the ground to go deeper. A lot of people were helping and we built a big deep end corner inside – all by hand. I drew a lot of sketches and was always thinking about removing the complete ramp and go for a pool, but we might have to move out in five years and the house would get destroyed so we wanted to go for the 'easy option'.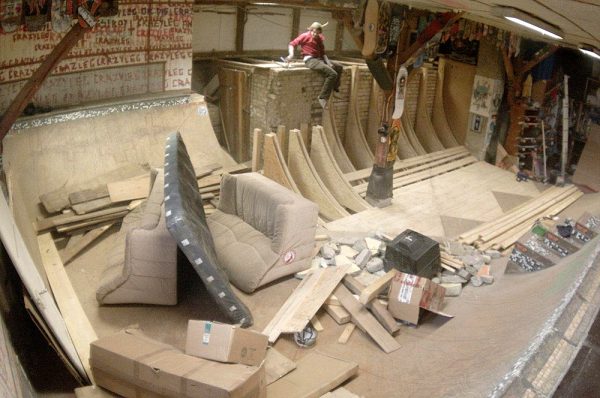 While we were building the corner I had more and more ideas for the place in front. The problem is that there is a small workshop and I didn't want to take too much space from that. Finally we had lots of ideas to have an open corner or even a cradle. The problem is we had a 160cm transition on one side and 220cm on the other. My friend Jörg Schaller who also lives in Moos and has been building skate parks for a long time (he also built the Bright Bowl) was also hyped on the idea. So one evening we cut some transitions and were just trying out what we could do. And after, we set up a cradle which runs into an elevator with a big entry hole. Now everything is close to being finished and I'm sure we will have a lot of fun in the barn. At least for the next 5 years… – Little swastika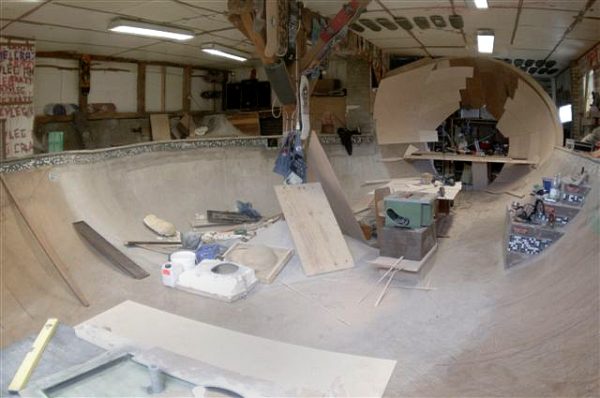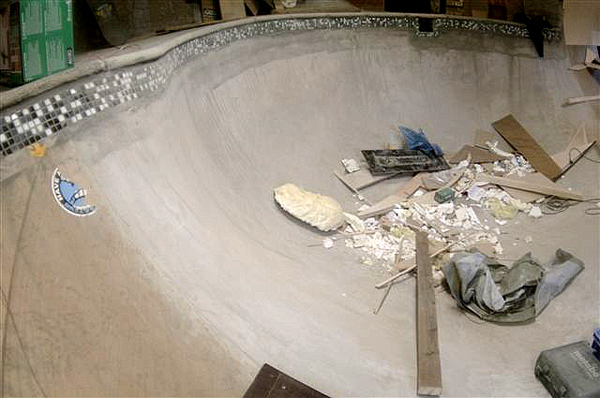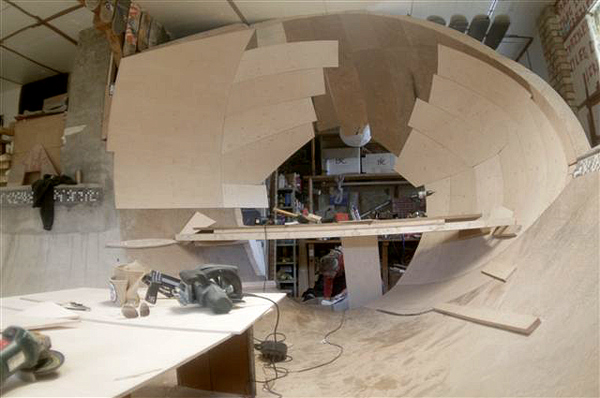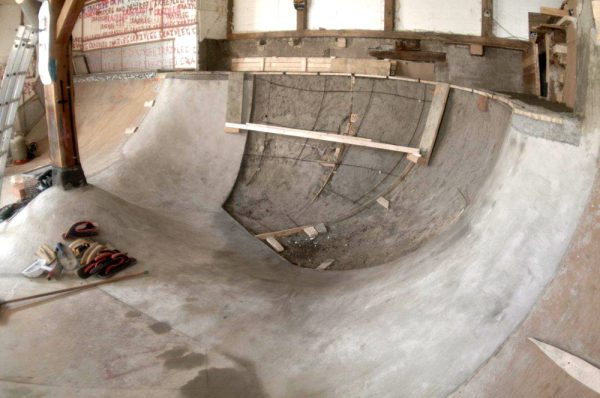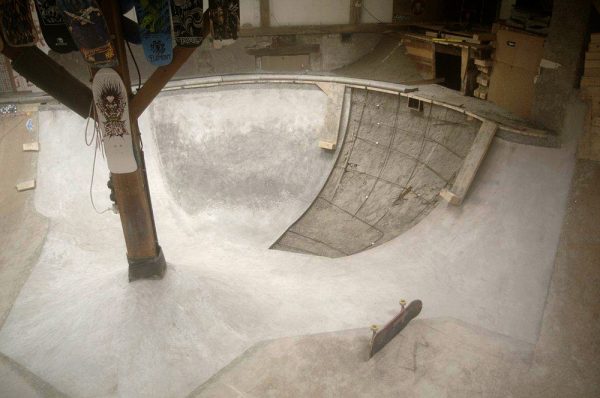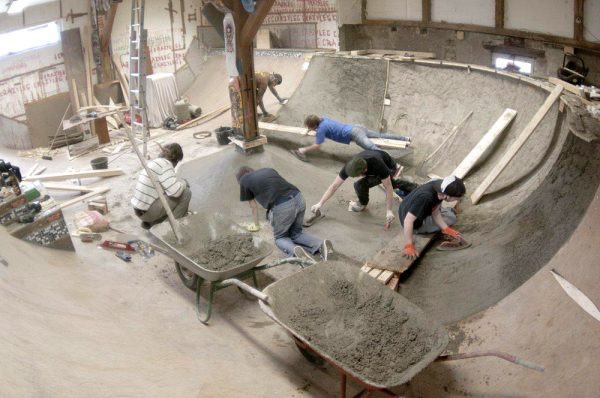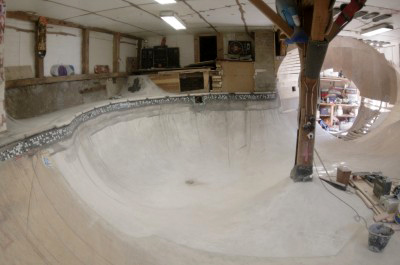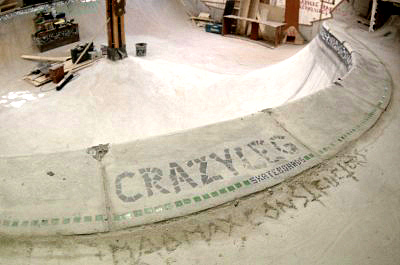 All photos by Piper – Pipeshots.com