On a road that leads nowhere but here to Limousin, far away from the roads to southern France or the ones that lead to the mountains of the alps.
A long time project named OTRO is about to be built.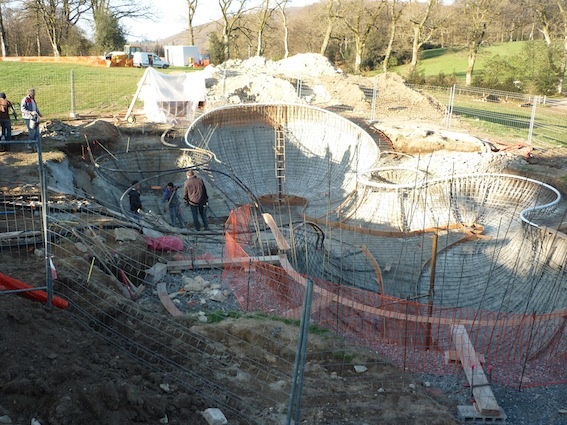 Its purpose is to be a piece of art, designed by the Korean artist Koo Joeng-A, ordered by the Museum of Modern Art and Landscape of Vassivière, and made to be skateable under the supervision of Brusk.
Only one bridge leads to that place and nowhere else. It's an island filled with pieces of art spread around a building of Aldo Rossi.
There, at the deep end of the field, and under the foot of the unicorn-woman, that Iona Friedman layed there a long time ago, you'll find a strange object made out of concrete, and built under the worst weather conditions you could imagine, at least that I could.
Sprayed around, the concrete was, with only the help of a pump working with a screw, not pistons, and this means that it could only poorly "shoot" a soup of concrete, two hours and a half to "place", ten hours to set… two cubes of concrete.
On this island, under the plastic blown by a cold and windy rain, me and "el doctor" were doing the surgery.
All the way from Peru, the skatepark doctor brings us his talents and knowledge of desperate situations.
Believe me, when it's about time to save a piece of sensitive, fresh, indomitable concrete, at 11 pm (we're showing on site at 8 am ) or to set last minutes levels on a unusual piece, (when the company in charge, the engineer, or the architect following that piece of art are unaware of the standards of pool and park building, but since nothing here is standard it was a big challenge for us all, and everybody made a great job) the doctor is the man.
Later on we we're joined by "el gregski" who came on time to help us as we were about to collapse under the working charge (only me, el doctor, and a wonder french worker named Nico to face hours of work and to place by hand tons of concrete) and to break his arm on the first runs on this monster strange piece of a park.
Don't believe me ?
Come on the island… and find out.
words + photos: Michel Van der Ouderaa (Concrete Flow Skateparks)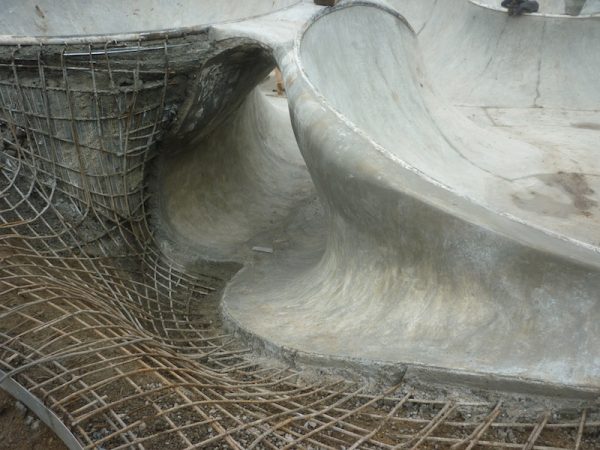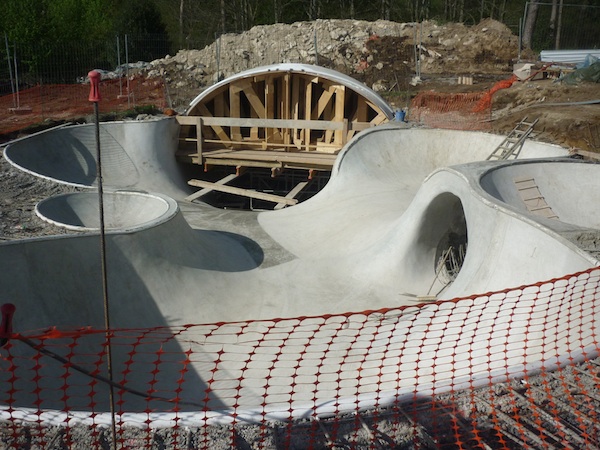 PART II (CRADLE OF HELL) — click here to read the 2nd part of the article
More photos here (from Doctor Skatepark):
http://pierrejb.agora.eu.org/doctorskatepark/index.php/es/joomla-fr/doctor-skatepark-accueil-es/proyectos/91-otro-vassiviere-fr-es
A little video / slide show / FIRST RUNS here:
http://www.flickr.com/photos/pierrejb/7187669054/
More info about the skateable sculpture OTRO Project here:
http://www.escaut.org/urban-scale/otro/