April 27th is the opening session of Skatepark Würselen!
Raffle • Sausages • Beers • Other drinks and label after show party with a mini ramp.
(Tombola • Würsthen • Bierchen • Getränke und label aftershow party with miniramp)
April 27th is also the 20th anniversary celebration for the punk rock record label Rockstar Records from Aachen, Germany with live music from Toys that Kills (Todd Congelliere / old Liberty skateboards pro skater) and the Mexican Wolfboys from Aacchen, Bloodstains (Aachen, Germany) and Komplikations (Liege, Belgium).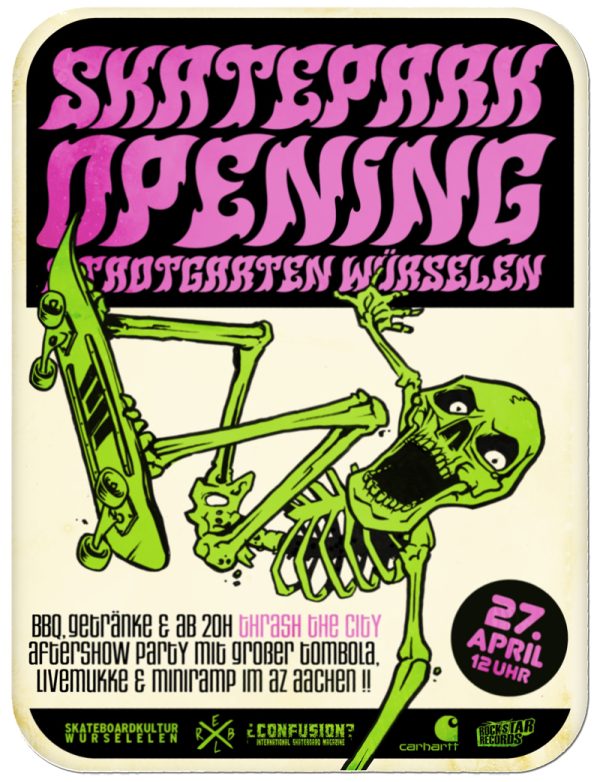 Skate action, DJs, live bands, raffle, and a rolling record shop, mega chaotic thrash punk skate party fest!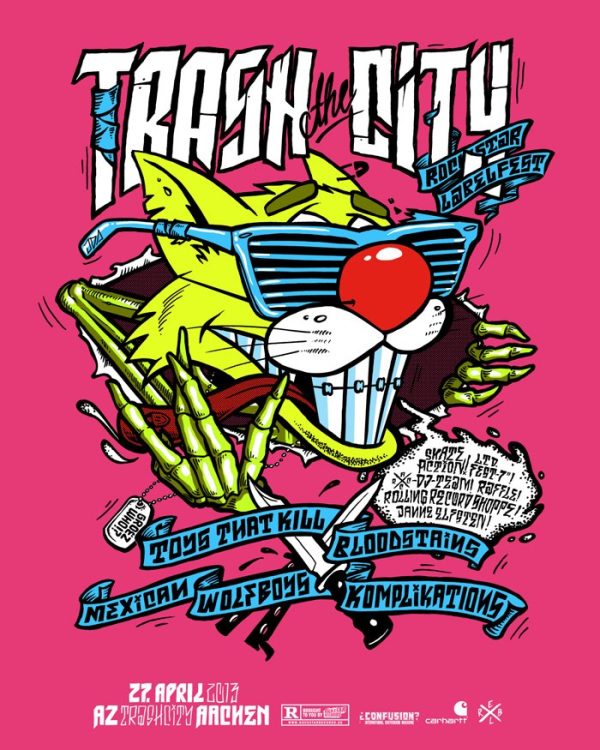 Sponsored by: Confusion Magazine, Carhartt, Rebel Rockers and Rockstar Records. Organized by the notorious Baum.
TRASH THE CITY – Rockstar Records Labelfest
Todd Congelliere RISK IT
TOYS THAT KILL:

Check out the bands on Rockstar Records here:
rockstarrecords.bandcamp.com
Skatepark Würselen designed and built by Baum