It was January 2014, together with my friend after a few beers we decided to build a concrete pool in the heart of Warsaw under the bridge where I was previously involved with POWISLE DIY project. We were pissed off because of many things like the fact diy culture is still not that big in Poland, all the bowls at the parks are really bad and mellow and don't even have good coping. Also that the city doesn't care and it close to impossible to get funding to make a really good place to skate.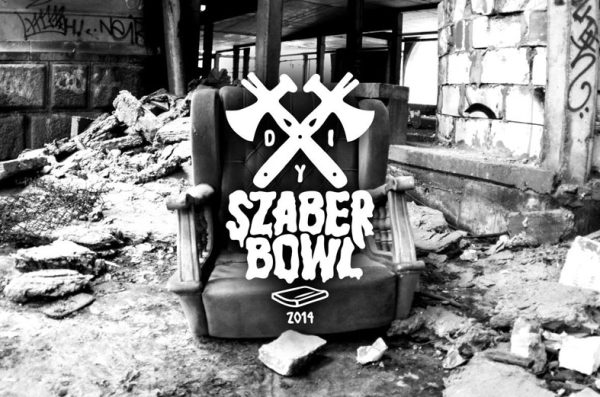 The whole idea was crazy but we knew the place is right. It's really far from any residential areas – close to the train station in a building which was abandoned many years ago with many unsettled law cases – so we felt like that was the perfect place to start building. Since I started in January, days were short and the temperature really low so the first thing to do was to measure the whole place and create a 3D plan of the whole thing. After I made the bowl visualization I was ready to start but there was only two of us.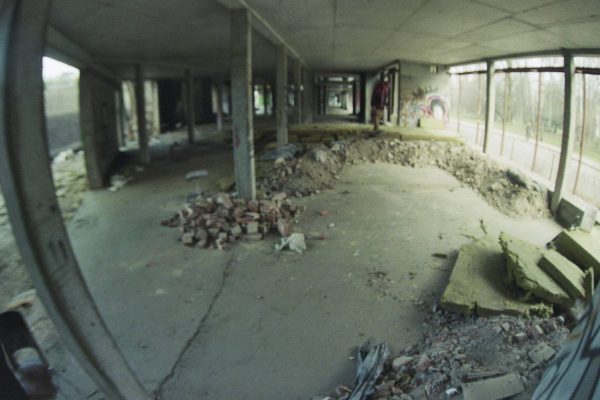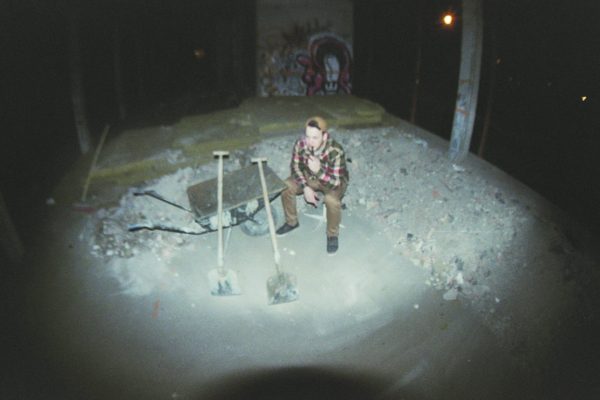 We tried to work as often as we could – after work, in the middle of the night we were shoveling all the rubble for the first shape of the bowl. The days and weeks went by, the progress wasn't that fast but we were still sure we would make it. Sometime between March and April we finally gathered some new friends to help. That was the moment when everything really stared to move on. First brick walls were ready, and we started to cut wooden forms for the quarter pipes. Almost every single brick we had was obtained from the walls we demolished in the building. We spent uncountable hours with hammers, moving things from place to another, trying to figure out how we could get cement from different places and trying to learn how to work with concrete.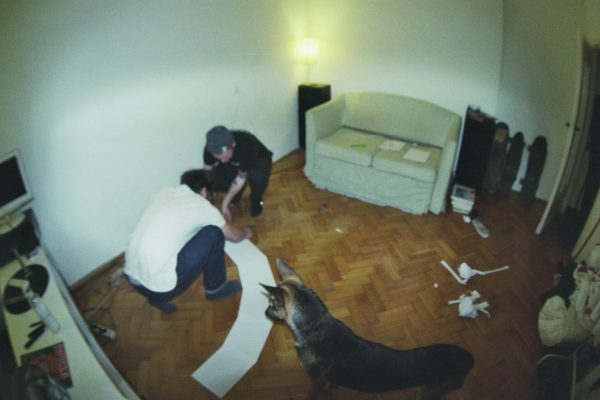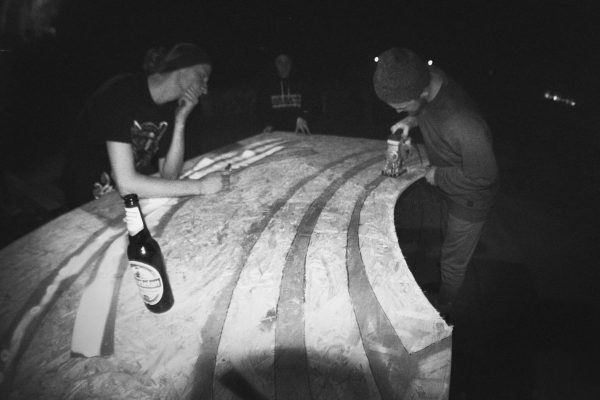 The lack of concrete was the only thing which could stop us. But fortunately we got a really big help from Pawel Głyda who owns MPG Skateparki.pl – one of the best Polish companies who build skateparks in Poland. As we knew each other for many years, I asked him to help with our project and he agreed to provide us all the concrete we needed. In the meantime, we were working hard on pool copings which have never been build in Poland before. We spent a few nights to make the mold and it just happened to work really well. Our copings looks really nice and grind even better.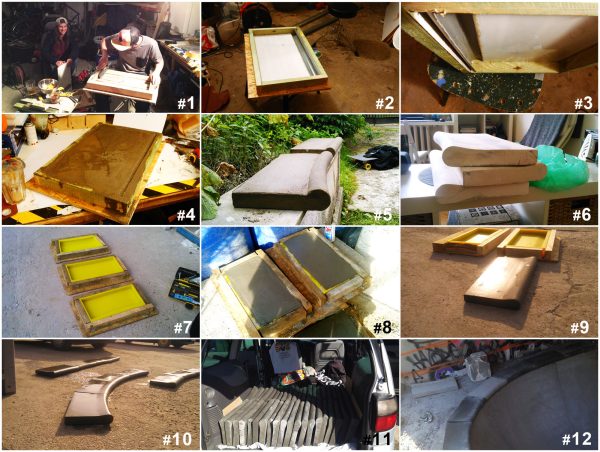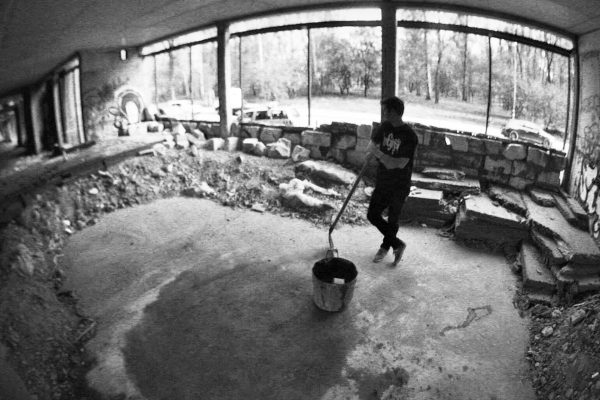 June was the month of our first concrete pour, our worker crew had grown fast and we had sometimes more than 20 people working at the same time, giving their best to shape all the pieces. We are pretty sure that we impressed a lot of people with our work, and the whole idea, so that nobody even thought to protest about that illegal construction. The official name came out in July – "Szaber" which in Polish means "stolen". Almost all the materials we had were stolen or obtained somehow in many different ways. Right now we are really close to finishing our construction, all we have to do now is work a bit on the flatground to make it perfectly smooth and clean and  later we can work on painting the whole thing. Of course we won't stop, we want this place to grow and we are pretty sure that in the next years we are going to start making some new things because the building is huge and we still have a lot of room to cover with concrete.
The whole thing took a year out of my life and I'm really grateful for all the help I get from all the people who helped make this place real.
You can follow us on our fanpage: www.facebook.com/szaberbowl and if you like our place, please write to us or donate to our project!
Special Thanks for the crew:
Paweł Malarowski, Maciej Sfah Barański, Marcin Kosiński, Paweł Padochin, Duśka Montana, Piotr Picek Wojtkowski, Janek Korycki, Piotrek Darecki, Filiperski Filip, Maciek Pietrak, Adrian Sikora, Łukasz Włodkowski, Iwan Złotek Złotkiewicz, Tomasz Stojewski, Radek Matuszewski, Tomasz Stojewski, Tomek Celo Tomiak, Agata Halikowska, Szymon Czajkowski, Łukasz Szkapa Wójcik, Stanisław Michalak, Kuba Gołowicz, Janek Osowski, Antek Zawada, Daniel Gajos, Alexis Slayerman Garbi, Hortencio Herrera, Marek Łyczek, Nikodem Szpunar, Kuba Dziewulski.
Words: Marcin "Baca" Duch