Tsuyoshi from Felem Skates from Japan went to Bangkok a few months ago week with his friends Shou and Haruki (Gashon) to build a skate spot. Unfortunately, right when they arrived an early season monsoon stormed through the area. Never mind… the sun's heat after the rain is intense and dries everything up so they can build in the evening.
Update June 16th, 2013:
The bowl is done!
The bowl is private, but if you want the chance to skate go to Nagiya restaurant and ask the owner for the location!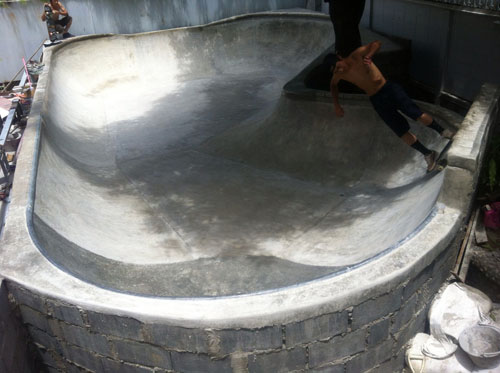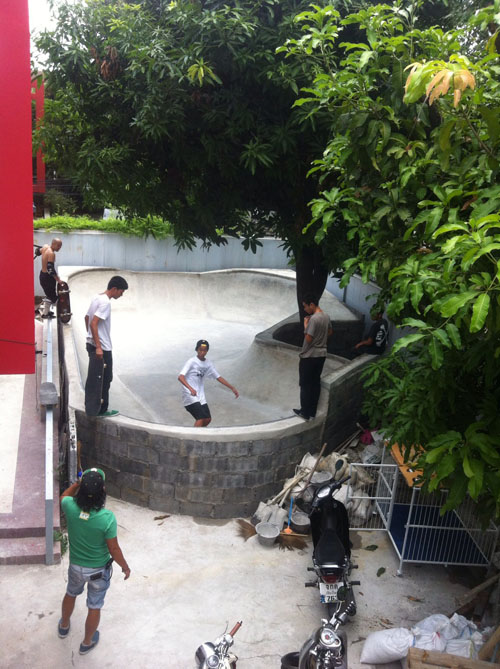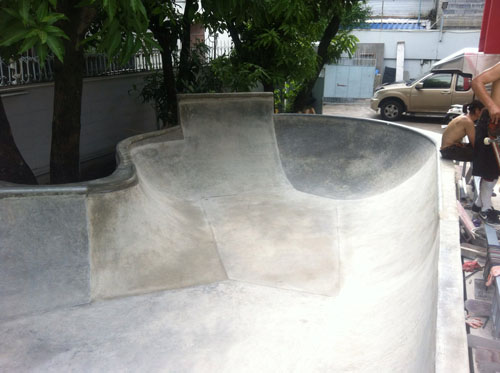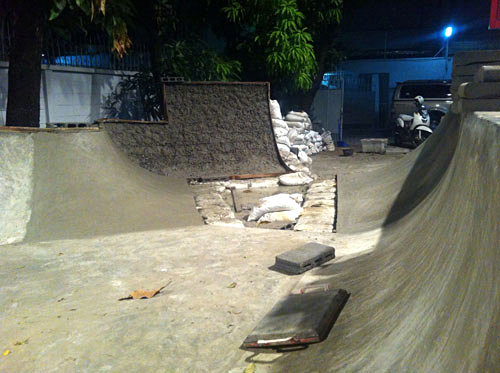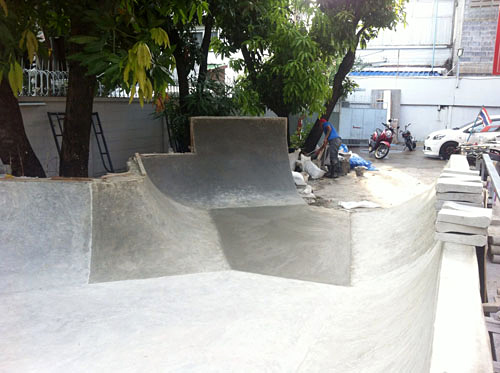 Check back here tomorrow for more updates, and also check out the Felem Blog: blog.felem.com