On July 25th, 2015, the 6th Annual Pink Motel Camtest/Tuckfest took place with the return of the weight classes, with five different weight divisions from super fly weight to heavy weights. The contest is a benefit for two cancer charities and in honor of Dave Tuck who passed away several years ago after battling pancreatic cancer. $3,000 was raised to fight cancer. The contest is put on by long time friend of Tuck, Cam Dowse.

Video by @drsalsaverde / Andrew Jimenez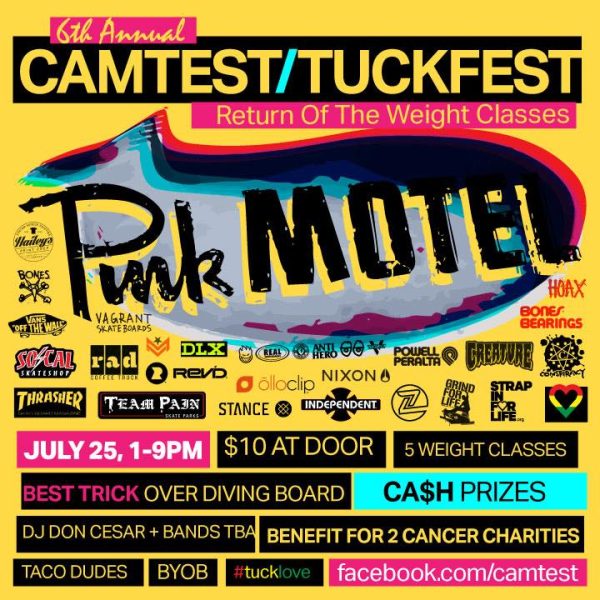 Sponsored by Bones, Vans, SoCal Skateshop, Thrasher, Hoax mfg, Team Pain, Stance, Independent, Anti-Hero, Power Peralta, Creature, Grind for Life, Zflex skateboards, Conspiracy Skateboards, Bones Bearings, Creature, Real Skateboards, Olloclip, Rad coffee truck, Vagrant Skateboards, Krooked, Venture… Tuck love.