Words and Media Content submitted by Daniel Kepple of Raw Media Labs
Vans Park Series (Utah) – edited on a phone with Adobe Premiere Rush by Raw Media Labs
As an avid skateboarder and visual creator since the mid 90's I've watched both the skateboarding and the film industry boom over the last two decades.
With all the technology we used to get to the moon in '69, now built into our handheld smartphone devices, it's insanely tough and demanding keeping up with everything happening on social media and sharing content for the world to see.
It's not like the 90's when we'd hoard footage and not share what we've created until we had enough for a short film or a video part.
Today, that's not the case. Everyone wants to instantly share their content the second it's created, especially in the skateboarding world. Everyone wants to be the first, the best, to perfect their skills.
Adobe realized this, and created a multi platform editing software birthed Adobe Premiere Rush.
Skateboarding and Adobe Suites have been in my blood for over 25 years now, and I'm pleased that Adobe and Vans have partnered together recently to provide the rapidly growing industry of skateboarding and video production with a new platform to edit content on the go.
Back in the day we would spend all of our free time skating and driving around in search for spots that no one has ever skated. Going home that night dreaming about what tricks were possible there and anticipating coming back and doing them without getting chased off or having the cops called, most of the time running when they show up. Not to mention spending countless hours behind a computer uploading content off DV tapes and spending countless hours sifting through the footage to find a four second clip to use. Today, those days are way in the past thanks to digital media and software like Adobe CC.
Adobe's new video editing software Adobe Premiere Rush released in October of 2018, and offers inspiring video creators and filmmakers alike a new way to edit their content on the go! Rush was built off Adobe's core technologies, Premiere, Audition, and After Effects, all built into one application, Rush!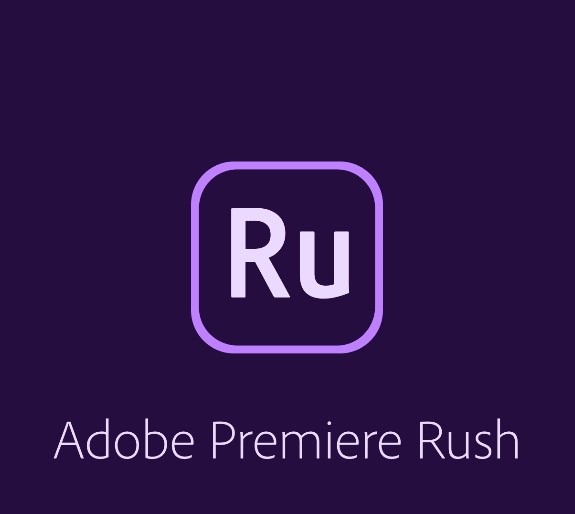 Adobe's recent partnership with Vans is geared directly towards creators like myself and alike to get their content out lightning fast, just like Pedro Barros in the Bowl! 
Which, in today's hustle and bustle of society is one of the biggest issues mainstream and social media creators face today. With mobile device technology at an all time high, everyone is opting to use a smart phone to film and create content, so they can instantly share and post it online. This doesn't always make for the cleanest content. For traditional filmmakers, the process is still long and lengthy and can be very time consuming, at times. 
Look no further, Adobe has come to the rescue with the creation of Rush, allowing content to be uploaded directly from CC, Dropbox and Google Drive (GD is currently only available on desktop) from anywhere on the globe. Also, and this is a huge feature, AR was built to use on multiple platforms, so you can start your project on a PC desktop, or iMac and take your edits on the go to be finished up later on an Android or Apple device, no special conversions needed!
Digging In
Let's dig into the guts inside the app. Once in the app you will notice a plus sign at the bottom, this is where you will begin a new project. 
I will be creating a highlight reel from the Vans Park Series World Championships that we're held in SLC September 7th,2019.
This is great content to test within the app, and all of the content was shot on Panasonic's Lumix GH5. Panasonic has still not given consumers an easy way to upload video content from the camera to a phone, so I typically upload it to a PC then transfer the content to my google drive so I can work on the go. 
Rush is easy to learn, and it gives you plenty of control over your projects with its motion graphics templates, audio features, and ability to tap into your Creative Cloud library and Adobe Stock.
Once in the sequence editing mode you will notice a blue + in the bottom left, this is where you can upload content from your device, CC, Dropbox, create live content, create a voiceover, and add a title to your project. 
To the right of that you will see a box, this is where all of your projects content can be found once uploaded. One of the other nice features is their autosave. Wether the app crashes on you (I've had it crash a few times on an iPhone 6S) everything is automatically saved up to that point. The only downside is you cannot go back from that point to a previous history point. 
Another cool feature is if you hold down over a clip you can quickly skim through and trim the clip before importing it into your project. This will save a lot of users time in the long run.
After your project is imported, you will see a preview with your timeline below. From here, you can use two fingers to zoom in on your timeline to fine tune your cuts. If you click on the preview window, you'll notice you're able to scale your content, rotate it and zoom. 
If you scroll through the toolbar on the bottom of your screen to your left, you will see many of the cool features the app has to offer. Titles, transitions, color, speed, audio and transform.
The app lets you adjust exposure, contrast, shadows, temperature, vibrance and more, and built-in tools let you add effects like Faded Film, Sharpening, and Vignette. You can combine these elements into a custom preset.
From here you can color correct your clips, save presets and apply them across the board. If you want to slo mo a section of a clip, just simply select the clip, go to the speed setting and position your anchor points where you would like the adjustments. You can even apply ramps and snap to a grid. Pretty simple if you ask me! 
Now that you have your edit all dialed in and corrected, you can now export to multiple social media platforms, either using the auto settings or creating your own custom settings. 
That's it, simple as can be! Also, don't forget to check out "Life without Andy" to get a glimpse of BTS content of the VPS highlighting skaters and backstage content not seen on live broadcast. Get out there and start creating content, and be sure to tag your content #madewithrush for a chance to win some cool prizes!
Vans Park Series (Utah) – edited on a phone with Adobe Premiere Rush by Raw Media Labs